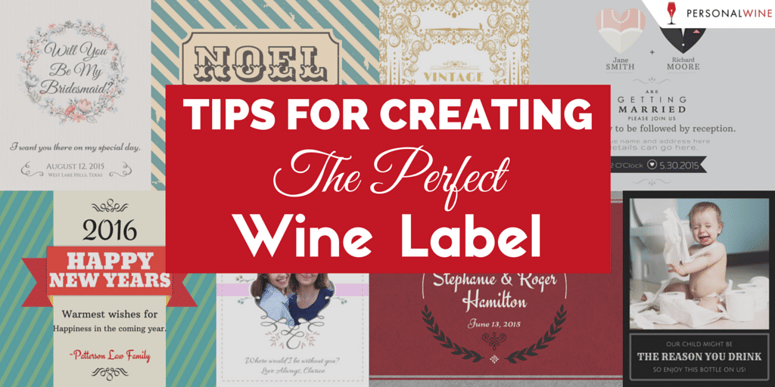 From store bought to homemade, gift giving has definitely changed for the better. Now, with Pinterest and wikiHow pages, it is clear that the best gifts are personalized and DIY.
Personalized gifts can also look exceptionally elegant (unlike that macaroni necklace you made for Mom in 2nd grade). No matter who the recipient is - bridesmaids, Mom and Dad, your picky boss, or that difficult to please mother-in-law, a custom gift shows that you truly care and that you put in the extra effort.
So what's the right personalized gift to give and how do you get that homemade feel without all the extra work? Custom wine labels!
Making your own custom wine labels
1. Find a great bottle of wine for giving
This is the most fun part. You should absolutely stretch your sommelier muscles and taste test the wine. Of course it can also be fun to pick an old favorite that you know your friends and family will enjoy. And don't forget, you can also apply custom labels to sparkling wine and champagne bottles during times of celebration!
2. Pick a label
This is the fun part and your chance to make the bottle as personal as you like! At Personal Wine, you can select a pre-designed, customizable wine label template or create your own. When creating your own wine label, you can even use your favorite Instagram photos from that fabulous vacation you took earlier this year. Or even better, you can use that perfect photo of you and a loved one.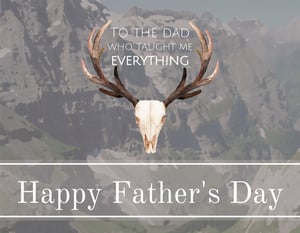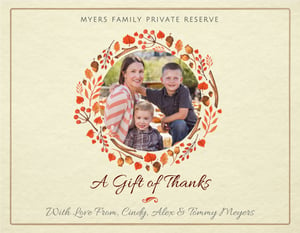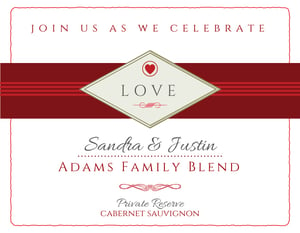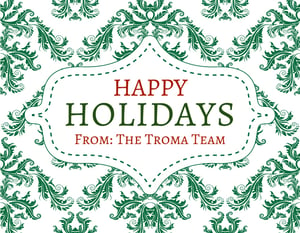 3. Remove the original label and adding your personal label
If you've opted to order both your wine and labels from the same place - then you'll be done as as soon as the bottles arrive! However, if you've chosen your own bottles and want to create your own unique wine labels, the label may or may not be large enough to cover the existing label. If it's not, don't worry, removing wine labels is a very easy two-step process.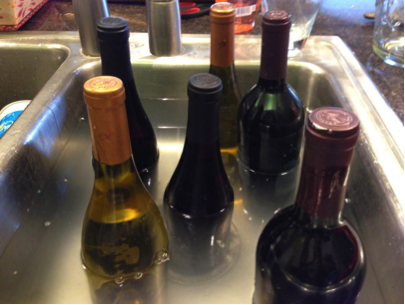 First, add 5-10 tablespoons of baking soda to room temperature water. You will use this to soak the label portion of the wine bottle. Then, wait 30 minutes, remove the bottle from the water, and wipe the label off with a rag. Dry the bottle thoroughly and then adhere your original label creation onto the bottle. Where you place the label is totally up to you! If you're a perfectionist like we are, we suggest tying a string around your wine bottle to help with placement of the label.
4. Gift or enjoy
Making and adhering the labels is easy, but the best part is giving the wine away to your friends and family, or placing it in your home for decoration.
No matter what the occasion, personalized wine bottles are the perfect gift. As you sit back and drink the wine together, they may ask you - how did you have time to create these custom labels. Tell them or don't - it can be our little secret!
Your Next Wine Label
If you're looking for a new DIY project, creating custom wine labels might become your new favorite hobby. Perfect for home decor or for more personalized gifting, custom wine labels are fun and easy to create. We've found that many of the best custom labels take inspiration from personal photos and experiences to create something extra special.