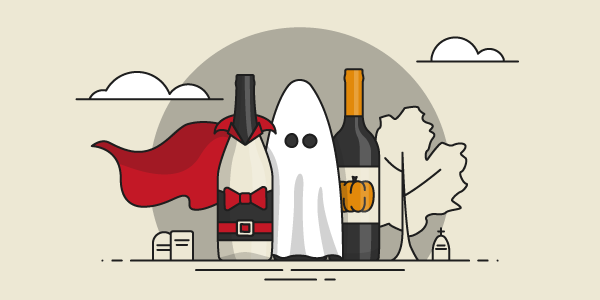 Halloween is quickly approaching, and we all know what that means: it's time to expel our inhibitions. This is the one time of year when indulging in large quantities of candy isn't frowned upon, and the Personal Wine team fully supports your seasonal hedonism.
One thing we noticed, though, is that nine or ten chocolate bars will leave you parched. Okay, maybe I'm exaggerating a little bit, but the point is that no dish is complete without a compatible wine pairing. Yes, that applies to candy, too.
In honor of Halloween and all the goodies that accompany it, the Personal Wine team broke out our new Hallowine gift sets and staged our very own wine and candy tasting. Have a look at our pairing guide and take full advantage of the trick-or-treating season!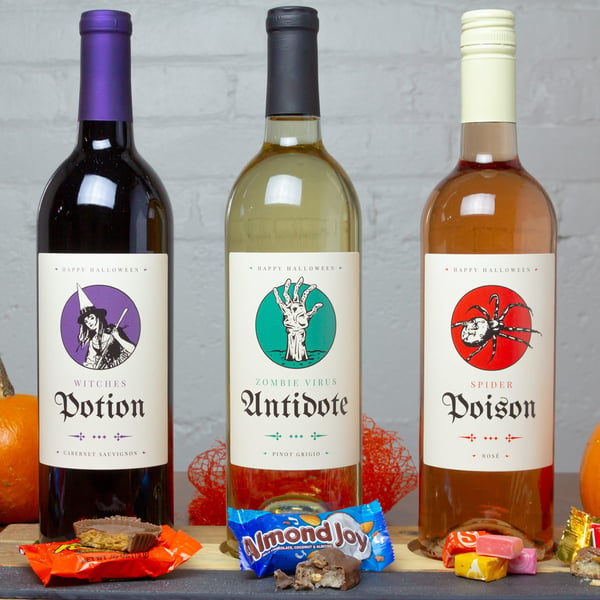 1. Poison Rosé
After sampling all of our candy, we found that Twix and Starburst really did the trick with this rosé.
2. Potion Cabernet Sauvignon
Reese's Peanut Butter Cups emerged as a frontrunner for this potion. Our runner-up was Milky Way.
3. Antidote Pinot Grigio
Almond Joy was crowned best pair with our Pinot Grigio. Other milk chocolates were enjoyable, too, though.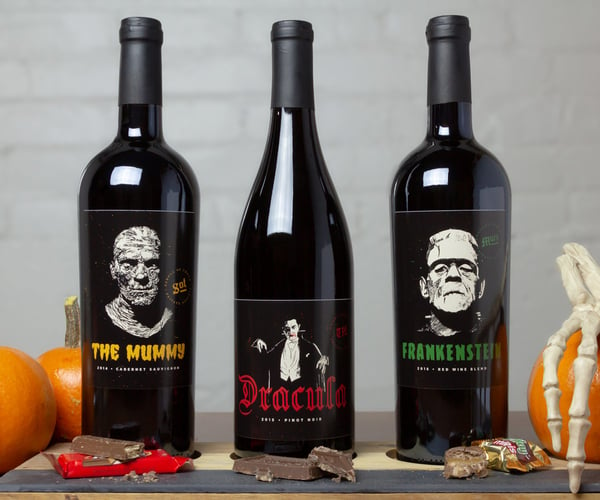 1. Dracula's Pinot Noir
This wine was devilishly tasty with Snickers bars. Other milk chocolates also did the trick!
2. Frankenstein Red Blend
We found new life within ourselves after pairing this Red Blend with Milky Way bars!
3. The Mummy's Cabernet Sauvignon
We unraveled some Kit Kat bars to pair with this wine. The combination was simply to die for! Reese's Peanut Butter Cups were a close second.

1. Ghost Cava Brooot
Skittles were the paring of choice for this Cava Brut. Pretty shocking, huh? Some honorable mentions included Almond Joy and Starburst (specifically the orange pieces).
2. Scream Chardonnay
The team came to a consensus that Butterfingers was a howling pairing with this wine.
3. Jack O' Lantern Red Blend
This pairing decision sparked a frightening debate among our team members. M&Ms eventually came out on top, followed by Snickers.
---
Happy Halloween from the ghouls and ghosts at Personal Wine!