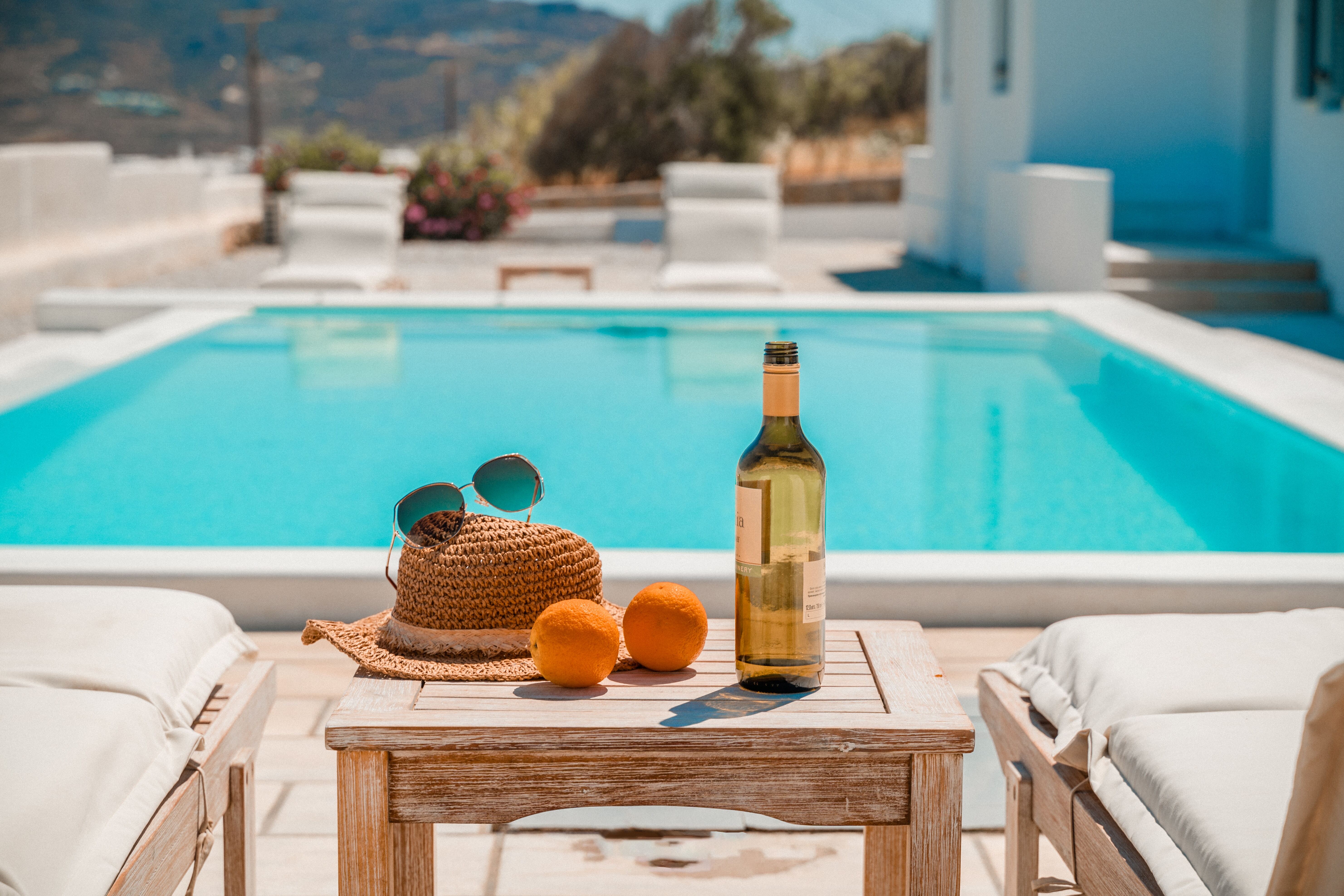 As the mercury rises, it's time to explore the top five wine varietals that will perfectly complement your summer water escapades. So grab your sunhat, slip into your hottest swimsuit, and let's dive into the world of delightful summer sips.
Crisp & Zesty Sauvignon Blanc: When the scorching sun threatens to drain your energy, a chilled glass of Sauvignon Blanc will be your knight in shining armor. Known for its vibrant acidity and lively flavors, SB is a match made in heaven for sunny days. With notes of citrus, tropical fruits, and a touch of minerality, it offers a refreshing and energizing experience. Try Craggy Range New Zealand Sauvignon Blanc while you dip your toes in the cool pool water, and let its crispness awaken your senses.
Elegant, Effervescent Prosecco: If you're seeking a sparkling companion to accompany your poolside or beachside retreat, Prosecco is the answer. This Italian sparkler is renowned for its light, fruity flavors and effervescence, making it a delightful choice for a hot summer day. With its delicate bubbles dancing on your palate, Prosecco adds a touch of elegance to any outdoor gathering. Raise a toast to the sun-kissed horizon, and let the magic of Bellamina Prosecco transport you to a state of pure bliss.
Rose All Day: When it comes to summer wines, Rose reigns supreme. This pink-hued beauty strikes the perfect balance between the crispness of white wine and the fruitiness of red wine, making it an ideal choice for warm weather. With flavors ranging from strawberries and watermelon to peach and citrus, Rose tantalizes your taste buds with its luscious, vibrant, aromatic profile. Sip on a glass of Savasana as you lounge on a beach towel, and let its delicate flavors transport you to a Mediterranean paradise.
Vibrant & Fruity Pinot Grigio: Pinot Grigio, with its light and refreshing character, is a go-to wine varietal for summer enthusiasts. Originating from the picturesque vineyards of Italy, this white wine showcases bright fruit flavors like green apple, pear, and lemon. Its vibrant acidity and zesty finish make it an excellent choice whether you're unwinding by the pool or enjoying a seaside picnic. With a glass of chilled Party Favor Pinot Grigio in hand, savor each sip and let its fruity notes transport you to an idyllic coastal retreat.
Rich & Exotic Riesling: From its initial playfulness to its lingering finish, German Riesling caresses the taste buds, leaving a trace of seduction that lingers long after the glass is empty. The interplay of sweetness and acidity creates a harmonious tension that awakens the senses and keeps one yearning for more. Riesling is perfect for sipping by the pool or indulging in a sunset beach bonfire. Embrace the allure of Dr. Loosen Riesling as you watch the waves crash against the shore, and let its opulence transport you to a faraway tropical paradise.
The Personal Wine Team's top five wine varietals offer a taste of summer in every sip!