To all the brides-to-be:
Just a few years ago, I was where you are now – planning, prepping, doing everything I could to make sure every detail of my wedding reception was just right. It's hard work to pull it all together into the reception that you've been dreaming about.
As one who has been there done that, please allow me to share one big mistake I made to try and save you from the same fate.
My mistake was making my own decorations for the reception (Just take a look for yourself):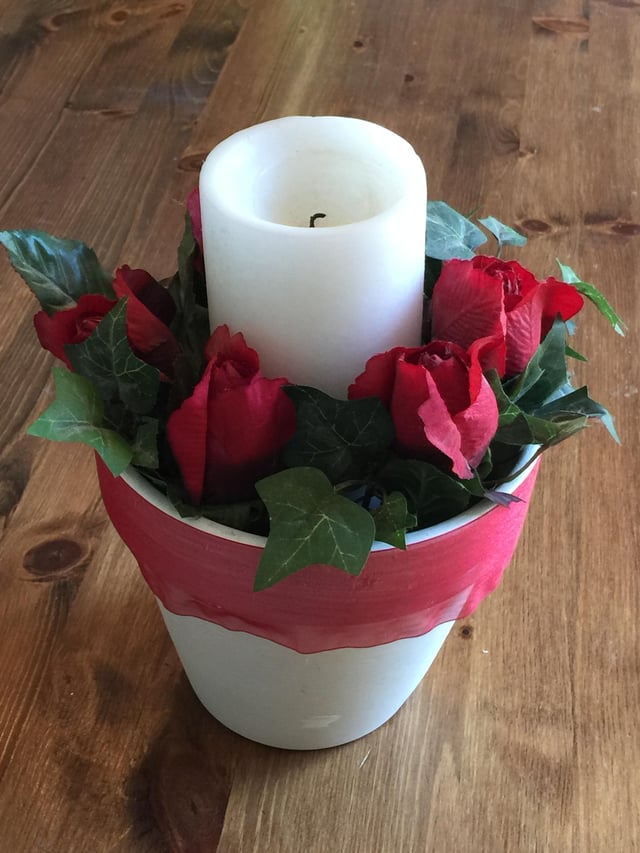 At the time I was determined to be crafty and unique and try to save money by doing everything myself. Picture hand-painted (by me) flower pots with a ribbon attached and an assortment of fake flowers inside. It was not good. I stressed out because it took so much longer than I thought it would to make them, I ran out of supplies several times and had to make many additional trips to the craft store, and it costed me way more than I had initially thought it would. And the worst part? I ended up with decorations that took forever and a day to make and looked every bit like the homemade messes that they were. I was sad that I had to use them but by the time I realized that I really didn't like the way they were turning out, I didn't have enough time to change my plans.
I wish I had done more research and known that a company like Personal Wine existed in 2004 when I got married. Using personalized wine products in my décor would have changed the whole way that I planned my reception decorations.
It would have saved me all the time that I lost when I was working on creating my own decorations.
It would have saved me money because by the time I bought all of the supplies to make my own decorations, I could have spent about that same amount on elegant, quality decorations that I didn't have to do myself.
It would have added an extra touch of class to our reception, which was held at night at a country club. The wine bottles would have fit the venue so much better than the flower pots with artificial flowers.
Don't make the mistake I made and think that you can – or should – do your reception decorations on your own. Save your time, save your money, and save your sanity by using Personal Wine instead. Here are just 4 ways you can decorate for your wedding reception.
Personalized Table Numbers

Using wine bottles to showcase the table numbers at your reception is a beautiful way to blend function and style together. You can order the same wine bottle for every table for an elegant look, or mix and match many different bottle styles for an eclectic feel. We have beautiful labels ready for you to choose from, and our customer service reps are available to help you create the style and look that you're going for. You can also choose to engrave each bottle with the table number, adding an extra detail to your décor.
Showcase Your Dinner Menu

Anyone can put a card at each place setting telling the guests what the menu for the evening is. Imagine how much more stunning the first impression of your reception tables will be when your guests show up and see their own bottle of wine at their place-setting. You can create your own personalized label to thank your guests for coming and then tell them what they're dining on for the evening. These can also become the favors for your guests, allowing you to cross one more thing off of your list.
Photo Display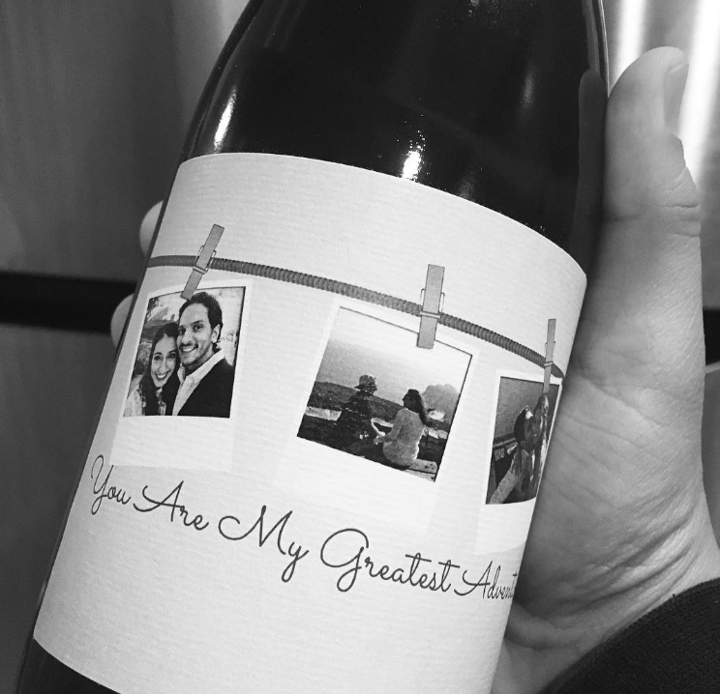 Putting pictures of yourself and your fiancé at different places around the reception area is very on-trend right now. Instead of putting your pictures in standard frames, put them on wine bottle labels instead. You can create stunning displays when you put different pictures on different bottles of wine and group them together as decorations to use all around your reception venue. We can help you create the right label and pick the right bottle so your finished product will be both beautiful and unique.
Bar Decorations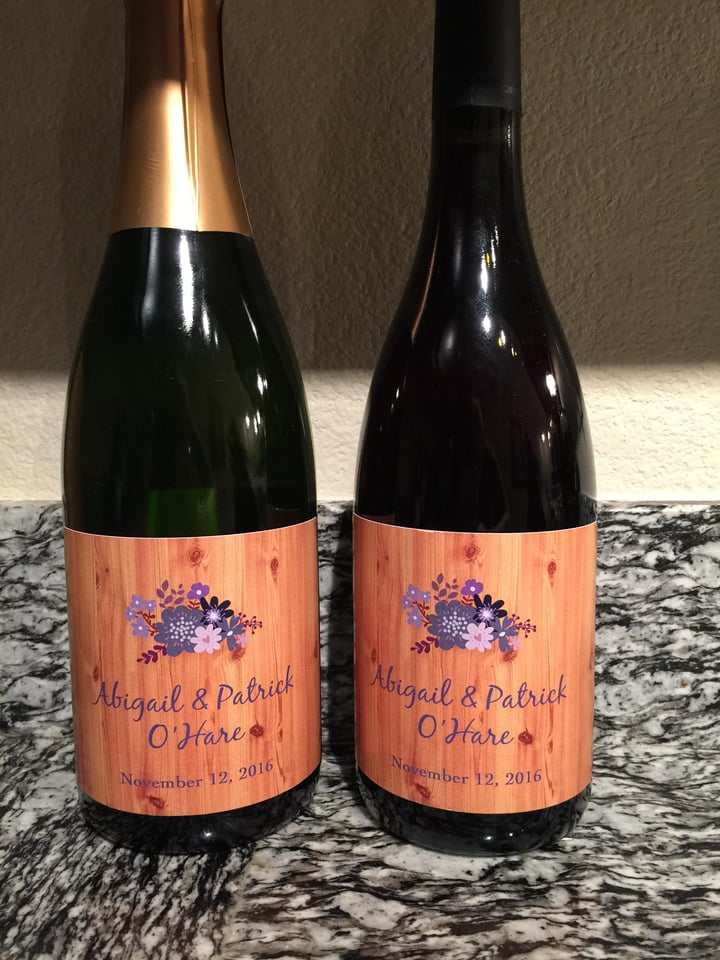 When you're thinking about decorating the different areas of your reception, don't forget about the bar! It's the place where your guests will likely spend time hanging out. Impress them with a beautiful display of wine bottles on the bar top. Consider creating three: one with a dinner menu, one with a copy of your wedding invitation, and one with a picture of you and your fiancé together. Then group them together for a totally unique display that is completely personalized to you. Let Personal Wine help with your reception items.
Learn from my mistake and don't fall victim to the do-it-yourself craze. For every one person who can do that really well and make it look like the pictures online, there are hundreds of us who will fail miserably. Your wedding reception is not the place to fail.