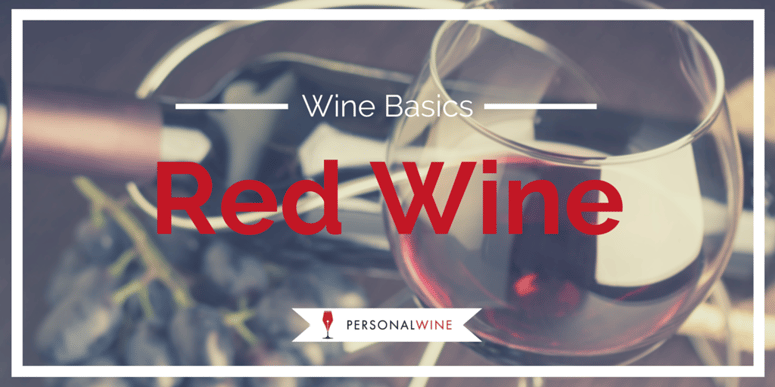 How It's Made
When grapes destined to become red wine are harvested, they are brought to the winery to be sorted and crushed. The crushed grapes are then placed in a vat to undergo the process of fermentation, where yeast cells convert the natural sugars in the grape juice into alcohol, heat, and carbon dioxide. Grape skins are always included in red wine fermentation, as the winemaker hopes to extract color pigments, flavor compounds, and tannins contained within the skins with the help of alcohol and heat (in fact, the juice of most red grapes would be colorless without this time spent in contact with the skins).
Once fermentation and extraction are complete, the young red wine is transferred to an aging vessel such as an oak barrel or a stainless steel tank. After aging, the red wine may be filtered or clarified with a fining agent prior to bottling and release.
Major Varietals
Cabernet Sauvignon
Region

: Cabernet achieved international fame as one of the primary grapes in the wines of Bordeaux, and today it is grown in virtually every major wine producing country. Top examples include California's Napa Valley, the Tuscany region of Italy, Chile's Maipo Valley, and Coonawarra in Australia.

Flavor Profile

: Cabernet is a full-bodied red wine with telltale notes of blackcurrant, dark cherry, black olive, and green bell pepper. Its naturally high levels of tannin and acidity enable it to age and develop in the bottle for a decade or more.

Food Pairings

: Steak au poivre, lamb chops, pepper-crusted ahi tuna, grilled endive, and dark chocolate.
Merlot
Region

: Merlot is the most widely planted grape in France, and is also found throughout Italy, California, Washington State, South America, and New Zealand. It is a common blending partner with Cabernet Sauvignon.
Flavor Profile

: Merlot is full in body but softer and more approachable than Cabernet Sauvignon. Flavors of bright plum, blackberry, and fresh herbs lead to velvety tannins in the finish

.
Food Pairings

: Braised short ribs, roast duck, barbecued brisket, and burgers.
Pinot Noir
Region

: While it's chiefly associated with the Burgundy region of France, Pinot Noir is also cultivated in the Willamette Valley of Oregon, the Central Coast and Russian River Valley regions of California, and Central Otago in New Zealand. It is also one of the principal grapes used in the production of Champagne and other sparkling wines.
Flavor Profile

: Pinot Noir is light-to-medium in body and displays a tremendously broad range of flavors including red cherry, raspberry, rhubarb, clove, and earth. The wines are typically high in acidity but low in concentration and tannin.
Food Pairings

: Roast chicken, pork tenderloin, grilled salmon, and mushroom pasta.
Health Benefits
A compound found in the skins of red wine grapes called resveratrol has been shown to reduce the risk factors associated with conditions like cancer, stroke, heart disease, and Alzheimer's. While overindulging will damage your body, studies suggest that a glass of red wine a day can provide a range of health benefits.