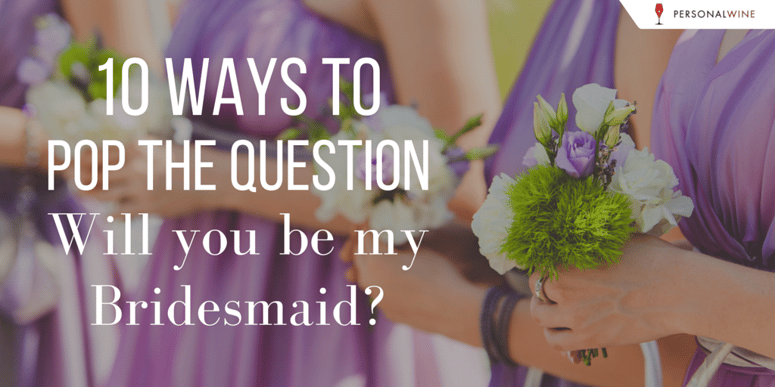 Popping the big question to your 'maids is almost as exciting as getting engaged. Sure, your besties will say yes no matter what, but you can get a bit more clever than a phone call to ask them to be in your wedding.
Coming up with a unique and sweet way to say, "Will you be my bridesmaid?" can be challenging but it is a nice little touch to show how excited you are to share your big day with them by your side. And plus, with all the work they're signing themselves up for, it's a great way to say "thanks" in advance.
To help you out, we've come up with a list of some of our favorite creative "Will you be my bridesmaid?" ideas that will have them yelling, "I do!" at the top of their lungs.
For the Girls Who Live Nearby
1. How fun would it be to get your girls together, pour a round of drinks, and let them discover the personalized message on the side of these shot glasses? Then clink your glasses together because it's the first of many celebrations to come!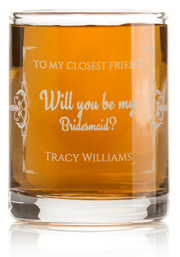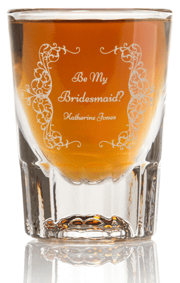 2. Get everyone together for a girls' game night and bust out these custom crossword puzzles when they least expect it.
Photo via CamisPaperie
3. For your gal pal who can't function without Starbucks, surprise her with a cup featuring a surprising message.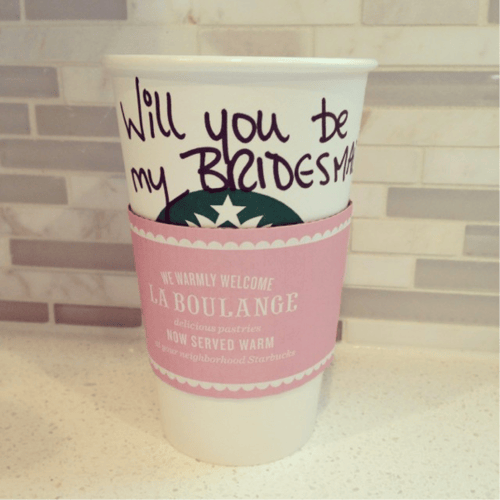 Photo via mamabrooks.com
4. Present them with a Bridesmaid Box. The colors can be painted to match your wedding theme and you can place photos and keepsakes of your friendship. It's a sweet gesture that they'll cherish forever.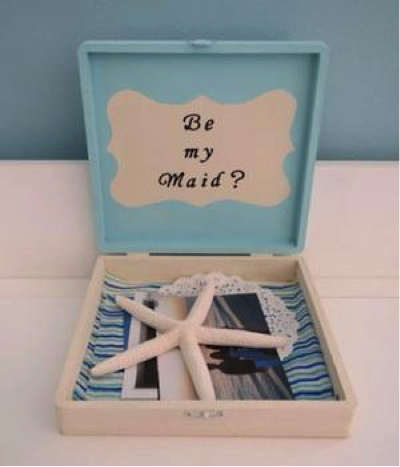 Photo via PinkPalmtreeDesigns
5. You'll need something to toast with when everyone says yes! Create your own custom wine labels and give your bridesmaids a keepsake they can save - or drink! Personalize it to your BFF's taste - red, white or sparkling wine.


For Bridesmaids Who Live Far Away
Asking your best girls to stand up with you on your big day and be your is something you'll both remember forever. Of course it's best to ask her in person, but if your bestie lives across the country, it might not be possible. But just because the miles separate you, it doesn't mean that you can't be creative with the big ask.
6. Mail your girls a scratch off card that is too cute for words! You can even write a personal message for each of your soon-to-be 'maids to reveal.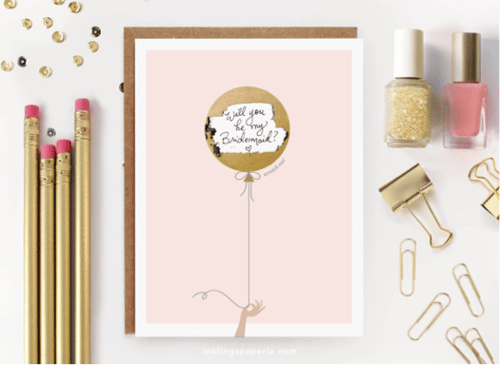 Photo via InklingsPaperie
7. You may have the diamond, but candy is the sweeter deal. Pop the question with a classic Ring Pop.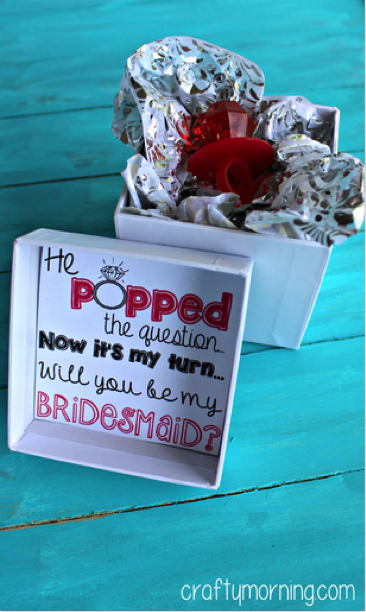 Photo via Crafty Morning
8. Mail a postcard that gets right down to business. Just don't make any promises you can't keep!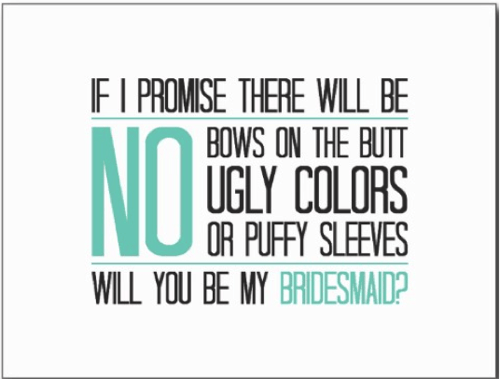 Photo via Zazzle
9. This idea is so clever, fun and interactive! Mail a balloon-gram and when she pops the balloon, the question is revealed.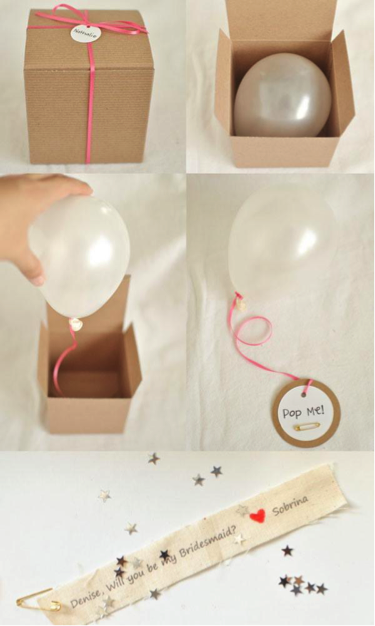 Photo via Quiet Like Horses
10. Send a girly tote bag full of all the items needed to prep for the big day. Flashy jewelry, cute stationary, and mini champagne bottles, are perfect examples of things to add to your tote. You can even customize the champagne bottle labels through Personal Wine to add a more personal touch.

Photo via Style Me Pretty
Now it's your turn! How will you make your gal pals feel special when you pop the question? There's no right or wrong way to propose to your wedding party, but hopefully we've given you a few creative ideas. Whether you gather your girls together and ask them all at once, or deliver the news individually, your gesture will make the experience so memorable.