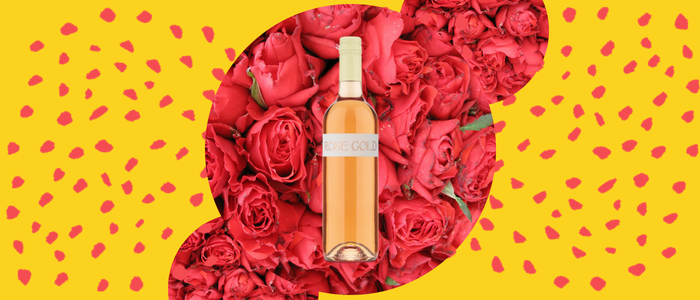 Ready to try a great rosé yourself this summer? We went on the hunt for some great sweet rosés to add to your wine fridge for the hot months ahead. Buy some wine now, chill them in your fridge, and they'll be ready for you to grab and sip all summer long.
Some of the best sweet rosés on the market now are:
Rose Gold Rosé
Prieure De Montezargues Tavel
Rotari Rosé
White Zinfandel

Mumm Napa Brut Rosé

Seven Sisters Twena Rosé

It's French. It's creamy. It's vibrant. It's fruity. Need we say more? Probably not, but we will anyway because there's so much more to say about this refreshingly light and expressive rosé.
This wine is a great combination of different fruits including raspberries and strawberries, and adds the distinct and complementary flavor of rosé petals to the finished product. The end result is sweet and refreshing, perfect for a summer's day. While it goes well with just about anything, it's exceptional when paired with pasta, salad, fish, or cheese. Rose Gold Rosé lives up to its name. You'll want to drink it all day – and all summer too.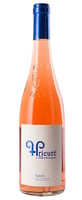 Prieure De Montezargues Tavel
Don't let the fancy name distract you from the flavors of this elegantly different rosé. This delicious wine was recently reviewed as "a great option for those who prefer a sweeter rosé."
It has distinct notes of pineapple along with flavors from red berries. With a brilliant pink color, it's not only well rounded in flavor, but will also round out your summer rosé wine selection.

Rotari Rosé
If you're looking for a sparkling rosé in a gorgeous pale pink color with intriguing flavor notes of wild strawberries, peach, cranberry, and even a hint of freshly baked bread, stop the search. You've found your perfect rosé.
It goes down smooth and hits just the right spots in your mouth for a memorable and elegant and sparkly glass of wine. If you're ready for an intense rosé, you won't be disappointed in the Rotari.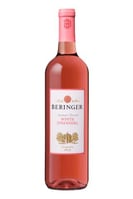 White Zinfandel
It's easy fooled by the word "white" in the title, but pink wine lovers take note: this wine is definitely a sweet rosé. White Zinfandel is a category of wine that was created in 1972 and surged in popularity through the 1980s. It experienced a bit of a lag in sales after that, but has recently become a sought-after wine again, with a 30% increase in sales since 2013.
It tends to be much sweeter in taste because of some residual sugar leftover after the fermentation. Like other wines, the flavor notes change from one maker to the next, but generally a white zinfandel is full of different fruity flavors.

Mumm Napa Brut Rosé
This is Mumm Napa's signature sparkling rosé. It was voted one of the top twelve rosés in 2017 by The Spruce Eats website. There are a lot of rosés on the market, so it's an honor to make the list.
The first thing that you'll notice about this wine is its exquisite pink coral color. After your eyes have feasted, next comes your nose. When you pop the cork, you'll be greeted with a scent of rose petals and citrus. Then it's time for your mouth to finally get in on the fun. You'll catch flavors of black cherries, raspberries, strawberries, and more citrus as the sparkling wine makes its way through your taste buds. Like other rosés, this impressive pink pairs well with an array of cuisines from traditional Thai chicken to modern Italian pasta. No matter what you serve it with, you'll savor every drop of this wine.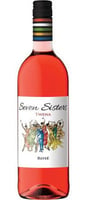 Seven Sisters Twena Rosé
If your favorite summer snacks consist of cold, fresh fruit or crisp vegetables, meet your new favorite rosé.
Seven Sisters Twena Rosé is a beautiful deep pink-colored wine that is all about the fruit flavors. It's a blend of strawberry, red currant, lemon, and raspberry flavors that combine for a sweet wine that works great with the fresh food we just mentioned. It's the very definition of a summer dessert wine.

Château d'Esclans Whispering Angel Côtes de Provence Rosé
When a wine is described as "sensual," you know you're in for a great bottle of vino. Another reviewer says it's "a guaranteed crowd-pleaser on a hot afternoon, just an all-around great go-to bottle. This is the kind of very restrained, refined, elegant rosé that defines 'drinkable.'"
Château d'Esclans winery has become known for producing one of the the world's best rosés. With that pedigree, you know the Whispering Angel is going to be iconic and epic. This succulent wine is silky smooth and rich with texture. It pairs beautifully with salads and green vegetables for a light complement to your meal.
Our Favorite Seven
There are other sweet rosés on the market today, but these seven are a great sampling of the sweetly nuanced pink wine that has come to define summer. Make this wine a unique gift by personalizing the label or the bottle. Pairing a great wine with a great label is a wine gift that wins every time!