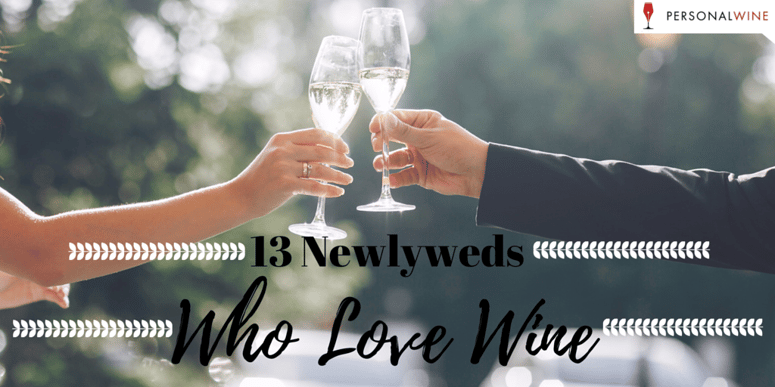 A wedding would be incomplete without wine. Wine bottles add a touch of class and elegance to any wedding reception, not to mention some bubbly champagne bottles and custom champagne flutes for the toast.
It's for this reason that Personal Wine is commonly chosen as a wedding vendor for customized wine and champagne bottles. With our wedding wine labels and engravings, we help wedding planners everywhere create a lasting impression with wine that tastes as good as it looks.
These 13 #newlyweds show that a little vino is a necessary addition to any kind of wedding.
1. For the Bride & Groom who know when it comes to your wedding, you either go big or go home.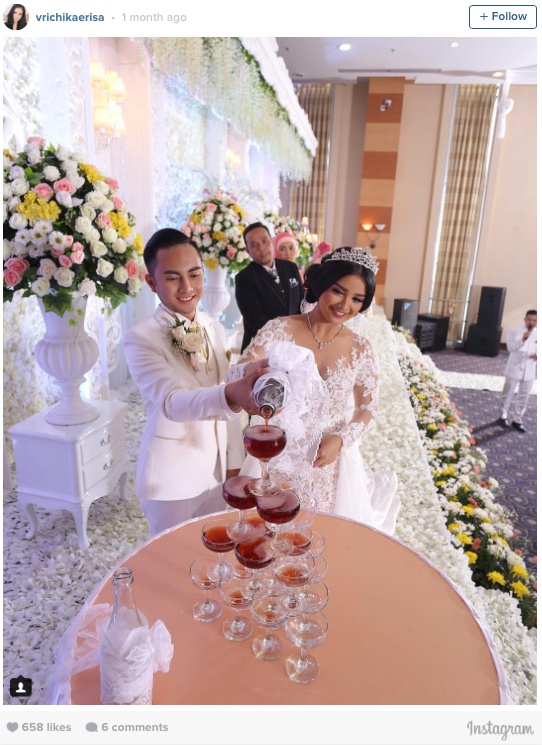 2. For the Bride & Groom who understand the beauty of the vine.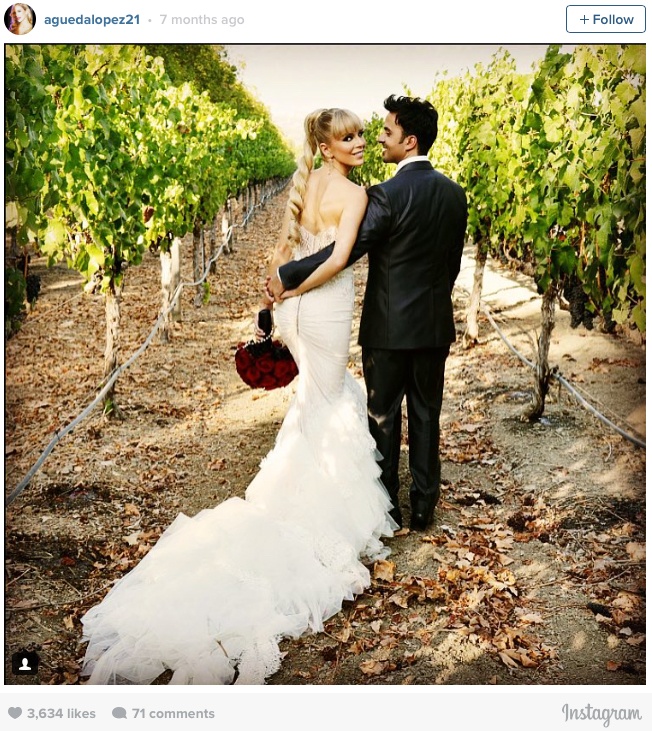 3. For the elegant Bride & Groom who go all out.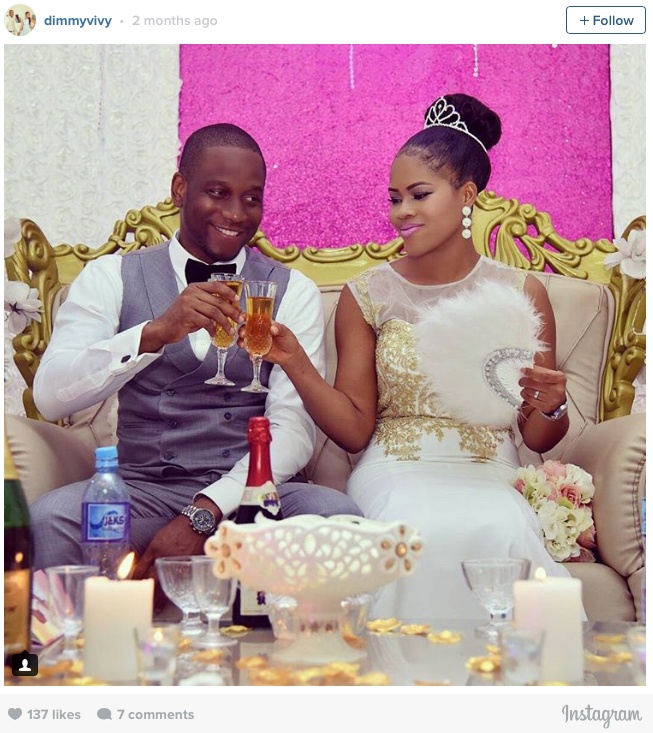 4. For the Bride & Groom with an infectious sense of humor.
5. For the Bride & Groom who love each other, and wine, so much that they exchanged vows in a vineyard.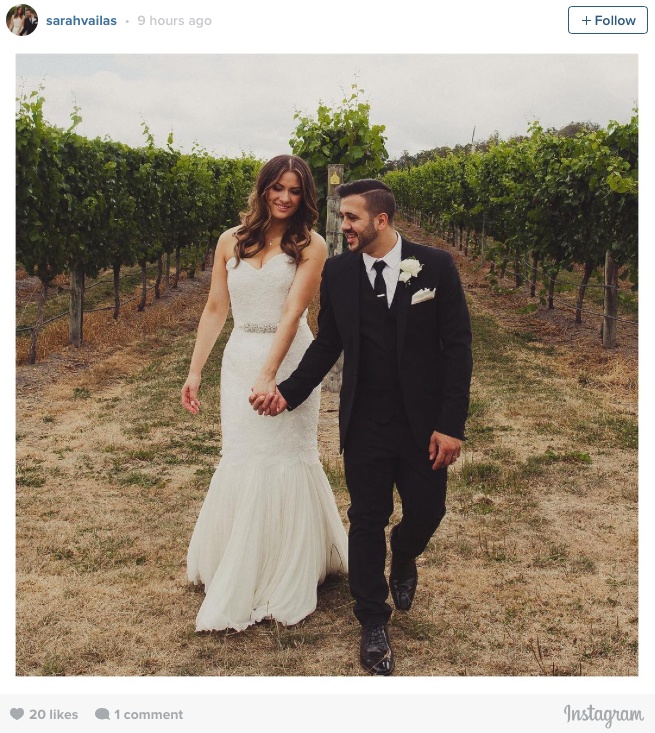 6. For the adorable Bride & Groom whose cuteness you just can't stand.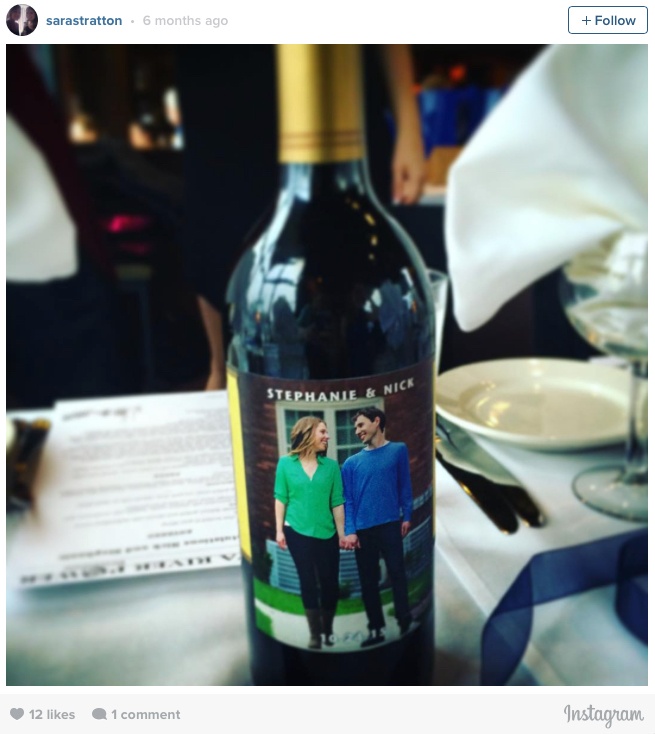 7. For the Bride & Groom with friends that will be there til the end of time itself.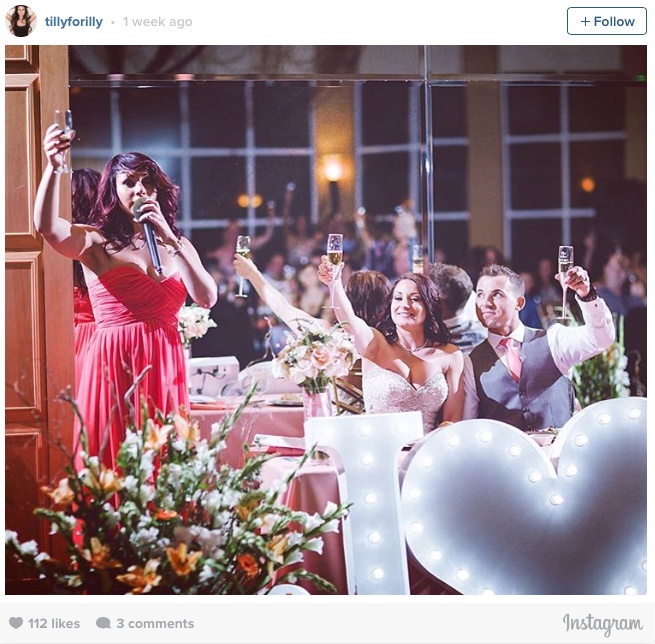 8. For the classy Grooms whose creativity is inspiring.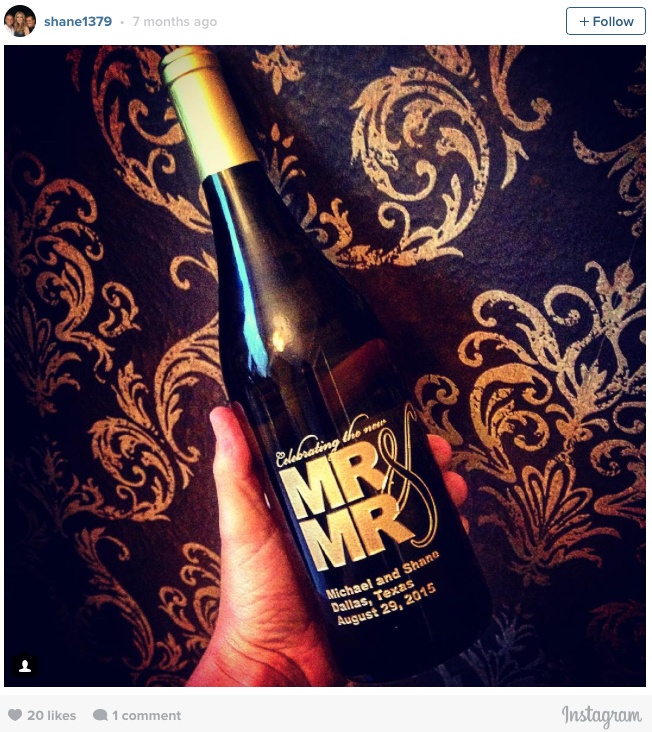 9. For the new Bride & Groom who honeymooned through Australian wineries.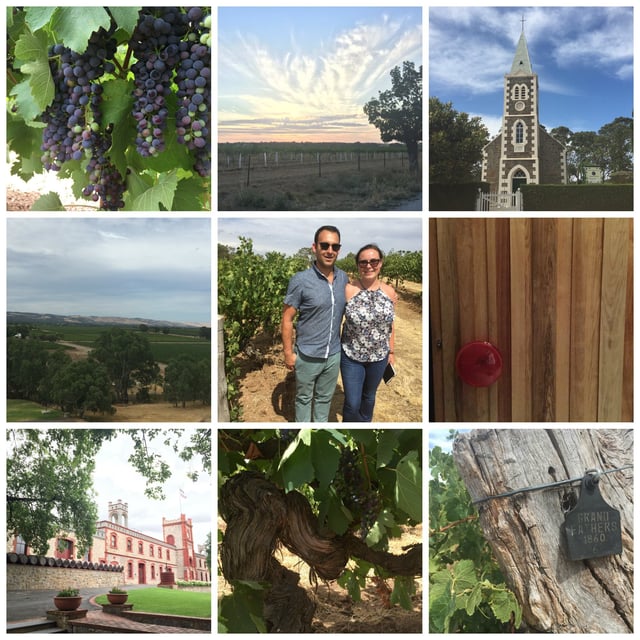 10. For the Bride & Groom who know how to take care of their bridal party.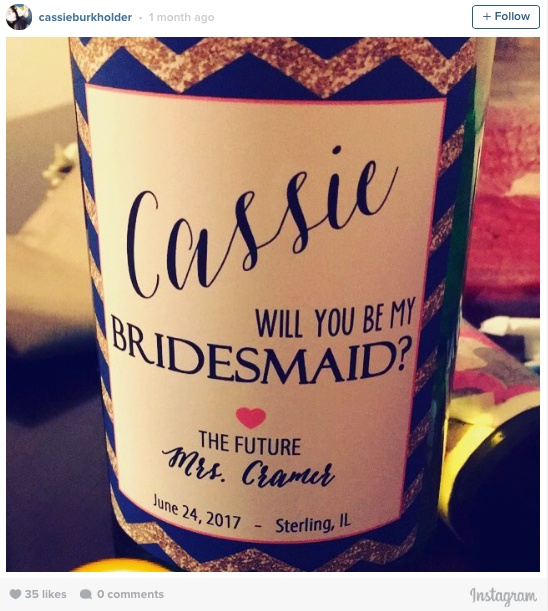 11. For the artsy and romantic Bride & Groom who couldn't live without wine.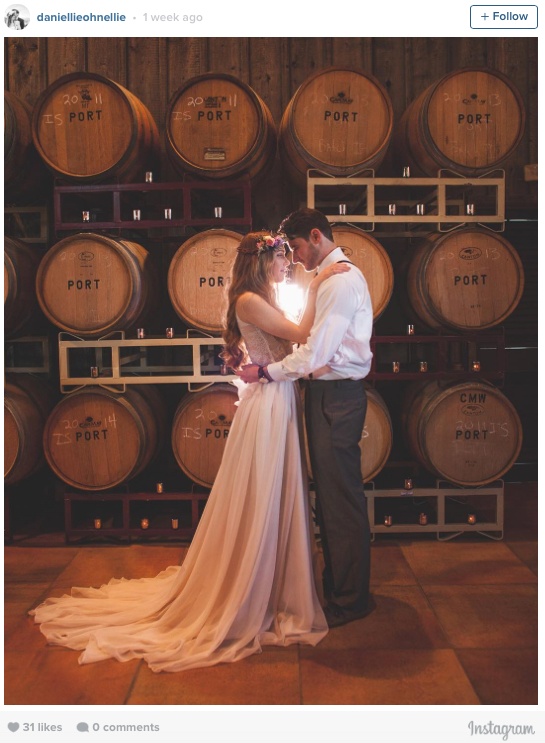 12. For the creative Bride & Groom who will delight their guests with their wedding details.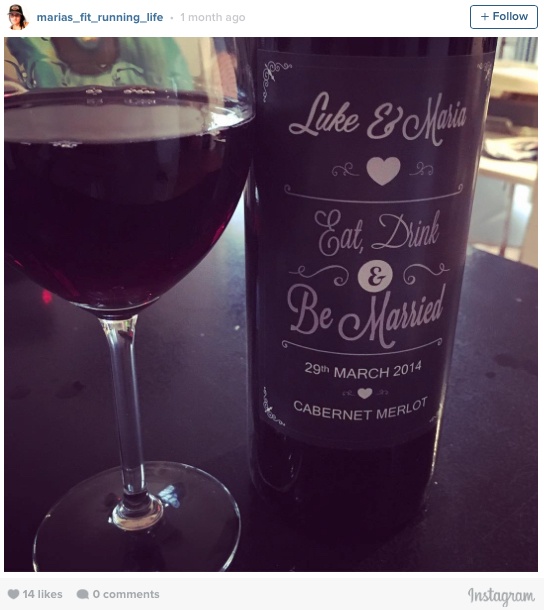 13. For the nostalgic, forever newlyweds who save their wedding wine to savor it on future dates.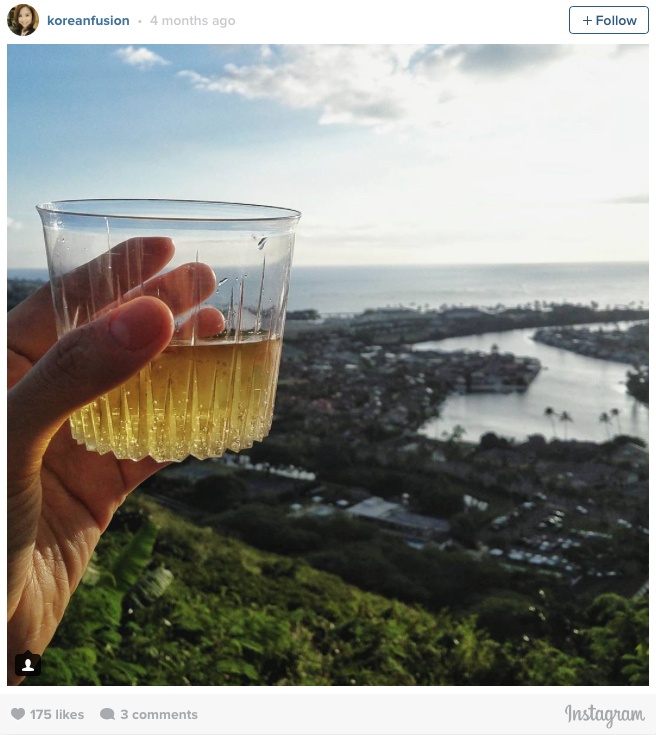 Looking for creative ways to use wine at your wedding?
As you can see, having wine at your wedding is an absolute necessity that you will not just enjoy on your special day, but even in years to come. Even better than your average bottle of wine, personalized wine bottles add a special, elegant touch to your wedding drinks that your guests will always remember. For more inspiration on how to use personalized wine bottles and accessories at your wedding, click here: personalwine.com/weddings
Here are a few ways you can incorporate customized wine bottles into your wedding.
Centerpieces and Table Markers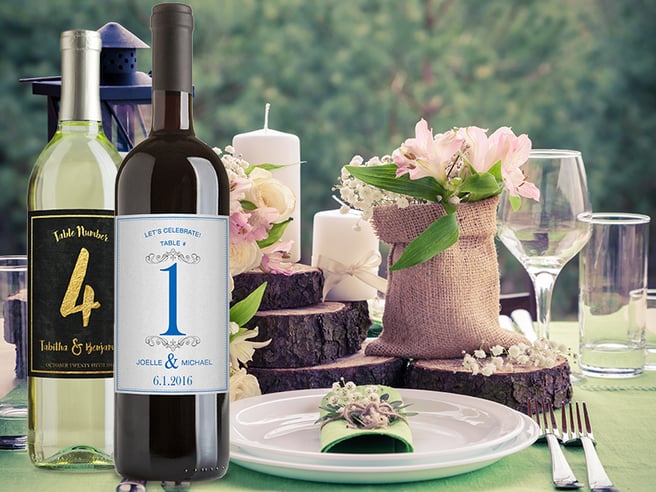 Personalized champagne bottles create a spectacular centerpiece. Put one of your engagement photos on the label or add the table number so guests can find their seats in a fun way. When it's time for speeches, these centerpieces turn into the toasting champagne!
Mini Champagne Bottle Wedding Favors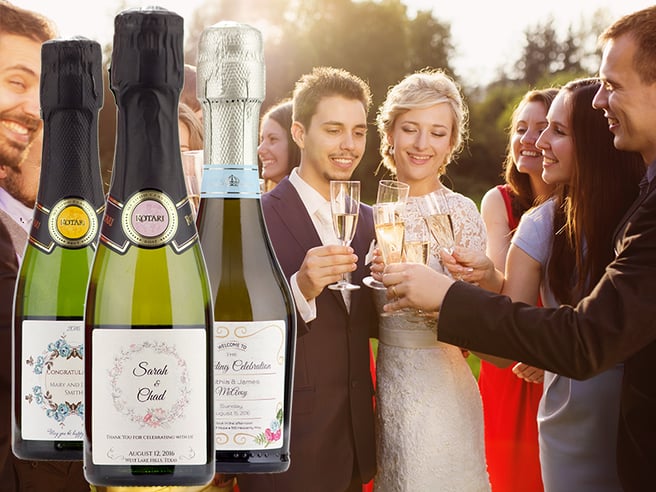 Send your guests home with something they really want. With mini wine or champagne bottle wedding favors, each person can have their own little bottle all to themselves. Personalized wine labels turn each mini bottle into a keepsake of your wedding.
Personalized Wedding Wine Glasses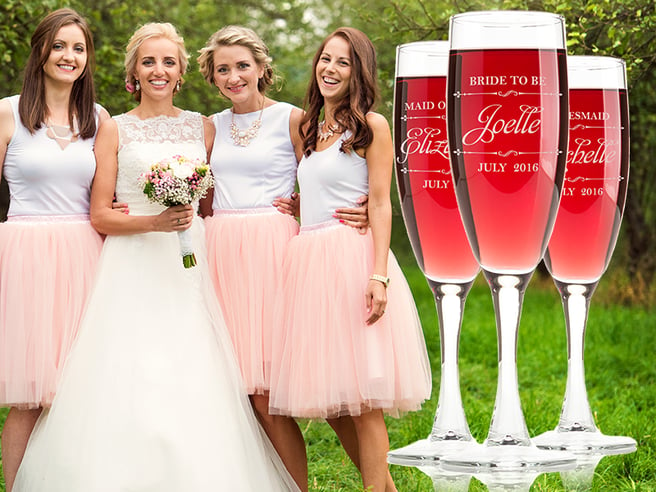 Make your bridal party feel even more special for being a part of your big day. Fancy, engraved glasses makes great gifts for bridesmaids. They're also very unique groomsmen gifts. You can even have engraved his and hers wine glasses at the head table.