Super Bowl Sunday has become a very interesting – and very American – event over the last generation. What started out as a guys' day of obsessing over football in front of the TV has evolved into a holiday of sorts, complete with chatting, laughing and mingling while nibbling snacks and sipping beverages.
Super Bowl Sunday has long since left the beer-and-chips category to become an actual date on the social calendar that entails all the planning you'd put into a traditional party. But for many, it's getting everything organized that presents the challenge. If not pretzels and brew, then what? Let's take a look at some delicious game-day food and wine pairings that will score big with your guests on Super Bowl Sunday.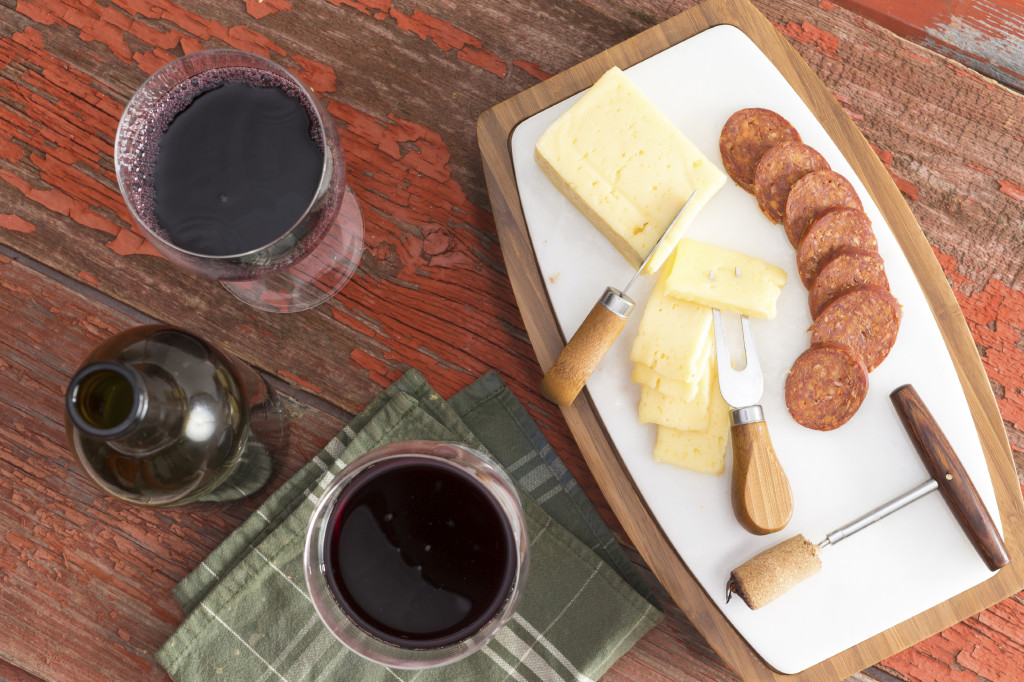 Champagne and Popcorn
Nothing gets a lively get-together off to a better start than a round of good Champagne. Salty appetizers like popcorn work well with the acidic yeastiness of a dry Champagne or sparkling wine, or you can go with a slightly sweeter Asti or cremant sparkling wine and use a spicy popcorn mix to balance it out. Either way, this pairing is a great kick-off for the pre-game show.
Moscato and Blue Cheese Cups
As the game progresses, you'll want to move up the food chain to more fulfilling fare. Try filling small pastry shells (easily found in the gourmet section of good markets) with half a teaspoon of Gorgonzola blue cheese and dribble a bit of truffle honey on top – very simple and absolutely scrumptious. To complement the slightly sweet saltiness, nothing is better than a full-bodied crisp and sweet white wine. The combination will be a first-half highlight all of its own.
Lamb Chips and Cabernet
As the second half gets underway, it's time to get your game face on with some satisfying and substantial combinations. Stop by the ethnic foods section of your market for some Arabic lamejun (a type of dough). Form the dough into small cracker-sized circles topped with minced lamb meat, cumin, mint, and pine nuts, then bake. These little pizza-like creations pair perfectly with a hearty Cabernet Savignon.
While these treats will do the trick for your big plays, you'll still need a good ground game of traditional wine party standards to complete your overall game plan. These should typically include:
Bread and Cheese
French baguette oval slices with cubed cheddar and other basic cheeses are a must at such events, and great to fill those moments between the serving of the main appetizers.
Cured Olives
A bowl filled with a variety of olives and crackers is always popular and goes with any wine selection.
Of course, there is a chance that your team might actually win the Super Bowl. If that should happen, you'll want to have a truly memorable bubbly – like a Dom Perignon – to celebrate the event. Fortunately, this delightful drink also works for easing the pain of defeat, so either way, you win.