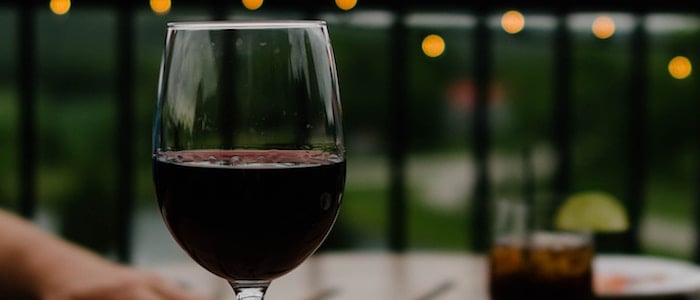 Wine is one of the top five gifts for adults in the United States, and with good reason: a bottle of wine is connected to the vintage in which it was produced, and because of this, a wine from a significant year is the perfect way to celebrate an important milestone or anniversary.
With Personal Wine, you don't have to spend a fortune to make a big impression, so take a look at our sommelier-curated list of wine gifts priced under $100:
Champagne is the vinous embodiment of celebration and luxury, and in our view, there's no better way to spread cheer at parties and gatherings. With a history that dates back to 1849, Pol Roger is one of the oldest family-owned houses in the Champagne region, and their Brut Réserve is a classic blend of Pinot Noir, Chardonnay, and Pinot Meunier that is aged for over four years prior to release. With its persistent bubble, refined flavors, and low level of residual sugar,
this is the perfect bottle
for bridal showers, business closings, or any cause for celebration.
Mosel Riesling is among the world's most delicate wines, rarely topping 8% alcohol and full of racy acidity that keeps the sweetness in check. Founded in 1967, the Karl Erbes estate is located in the famous winemaking village of Ürzig, and this bottling comes to us from the single vineyard Ürziger Würzgarten (the "spice garden" of Ürzig), which is considered to be one of the top sites in the region. At $29, this an incredible value for a single-vineyard wine of this caliber,
making it the perfect wine gift
for anyone who likes a kiss of sweetness in the glass.
Mount Nelson is a project from Lodovico Antinori, one of Italy's preeminent winemakers. His New Zealand Sauvignon Blanc combines new- and old-world styles, exuding the ripe tropical and citrus fruit aromas for which the Marlborough region is renowned, while also displaying the restraint, elegance, and verve one might find in a Sancerre. This bottle is the ultimate crowd-pleaser and
makes a great gift for any occasion
, particularly in the warmer months.
Château Vignot is located near the picturesque village of Saint-Émilion, a UNESCO World Heritage site that is home to some of the most prestigious estates in Bordeaux. At the helm of this project is Pierre Seillan, a master winemaker who has received a total of thirteen 100 Point scores for his work at Vérité in Sonoma County. At Château Vignot, Seillan and his daughter Hélène produce full-bodied clarets with terrific fruit intensity, supple textures, and silky tannins. The 2012 release will continue to age beautifully for the next decade,
making this a thoughtful yet affordable gift
for anyone with a home cellar or wine fridge.
Founded in 1972 by husband-and-wife team Charles and Lorna Wagner, Caymus Vineyards is synonymous with premium Cabernet Sauvignon from Napa Valley. Now overseen by second-generation winemaker Chuck Wagner, Caymus continues to impress with each new vintage, particularly with their 2015 Napa Valley bottling which was awarded an astounding 94+ Points by Robert Parker's Wine Advocate. Inky in color, this powerful, sumptuous Cabernet leaps from the glass with aromas of crème de cassis, cocoa, and vanilla.
This is the perfect wine gift for those who appreciate the finer things in life
, and if you're lucky, they might even share a glass with you.