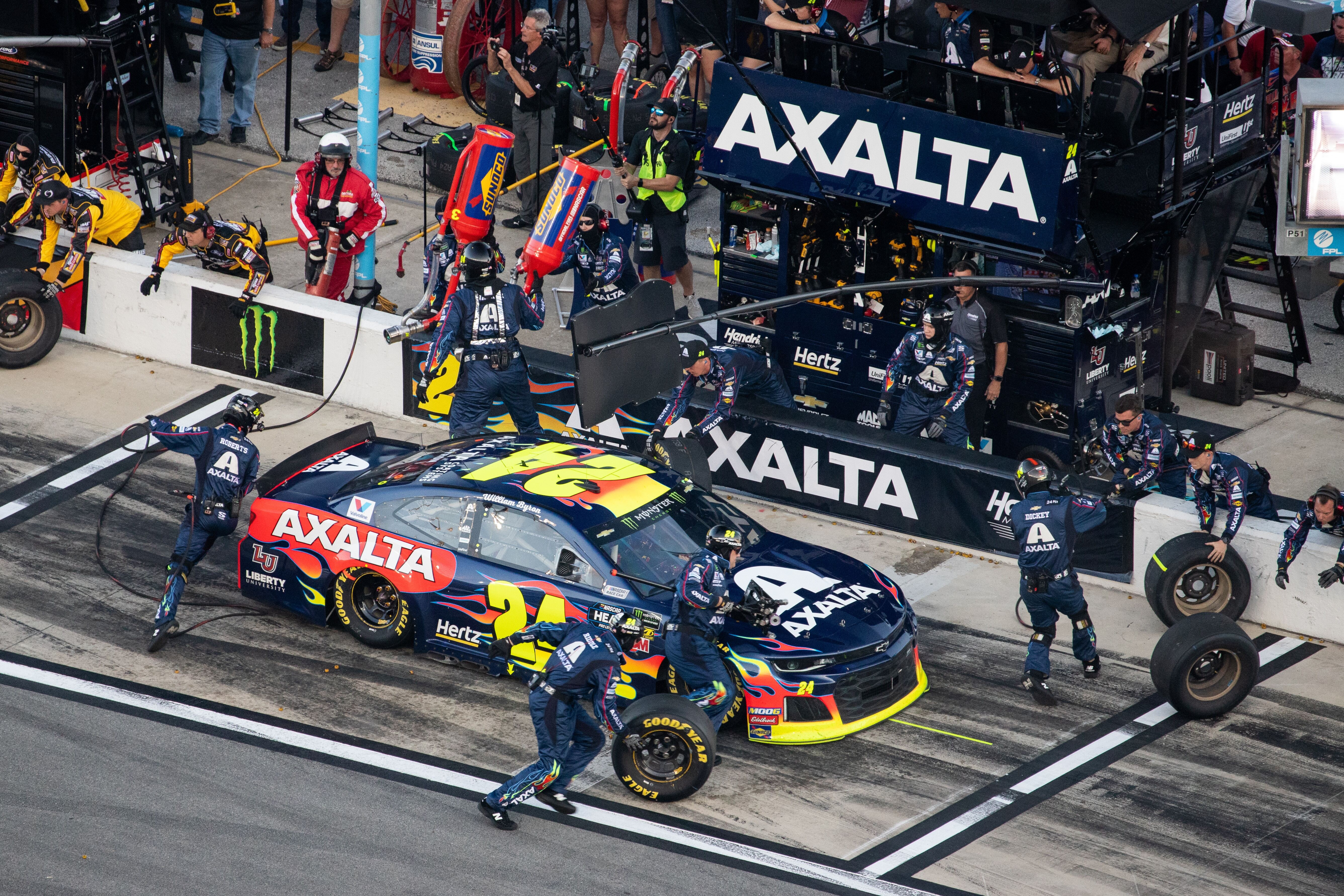 Vroom-vroom, wine lovers and NASCAR aficionados! Have you ever found yourself torn between the revving of engines at Daytona and the subtle pop of a wine cork? If your answer is a resounding "Yes!", then you're in for a treat. If "No," well, stick around, because things are about to get delightfully absurd.
For those of you racing to find the perfect gift for a NASCAR-loving pal (or if you're just trying to make sense of your partner's obsession with cars going in circles), we've got you covered. So, without further ado, hit the gas and let's drive through the Top 5 Wine and Liquor Gifts for NASCAR Fans!
Racetrack Wine Rack Ever thought about combining your love for NASCAR with your penchant for wine? Enter the racetrack wine rack! Designed to resemble a NASCAR track, this unique wine storage option is the perfect way to showcase your favorite bottles. Though, a word of caution: just like real races, there might be some bottle collisions if you're not careful. But hey, all in good fun, right?
Personalized Wine Bottle from Personalwine.com Get in the pole position of gift-giving with a bespoke wine bottle. At Personalwine.com, they allow for that extra touch. Fancy a label featuring your best buddy's face inside a racing helmet? Or perhaps a cheeky message like "Faster than your average Cabernet"? The possibilities are endless. This is sure to get more attention than a pit stop, and let's be real, probably more photos too.
Checkered Flag Decanter For the whiskey-loving NASCAR fan, this one's a clear winner. Picture a sleek decanter, waving a checkered flag design, filled with amber glory. Not only is it a conversation starter, but it's also a way to toast every time your favorite car takes the lead. Drink responsibly though; we wouldn't want you missing the finish because you had one too many toasts!
Personalized Wine Tumbler from Personalwine.com Tailgating at the racetrack? Make sure your wine stays as cool as those racing tires with a personalized wine tumbler. And thanks to Personalwine.com, you can customize it with racing numbers, team colors, or even a cheeky message like "My other cup holder's in my race car." It's sturdy, keeps your drink chill, and ensures you're drinking in style as cars zoom past.
Gear Shift Bottle Opener For the beer enthusiasts, pop bottles in NASCAR style! This bottle opener, designed like a gear shift, is the perfect tool to crack open a cold one while watching those hot tracks. It's efficient, quirky, and is bound to make you the MVP of any race-watching party. Just remember, while it's fun to shift gears with this opener, leave the real driving to the pros on the screen.