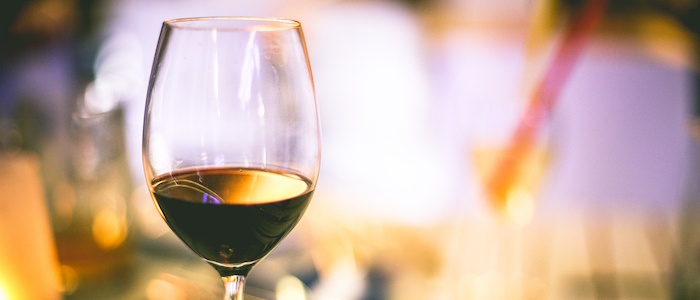 As summer gives way to fall, many wine drinkers turn away from refreshing whites and rosés and seek the warmth and comfort of red wine. That said, most people aren't quite ready for heavy winter reds like Napa Cabernet and Barolo, so we've prepared this list of light-to-medium bodied reds that pair beautifully with the long, cool nights and harvest fare of fall.
The weather in autumn is ideal for the shipment of wine, so now is the perfect time to stock up for all of your upcoming holiday and entertaining needs:

Chianti is the most popular Italian wine in the United States, and with good reason: the modest price of Chianti belies its broad stylistic range and versatility at the table. Made from 90% Sangiovese with dollops of Malvasia, Colorino, and Merlot, Fonterutoli's 2015 release was aged for 12 months in French oak barrels to produce a voluptuous, inviting style of Chianti.
On the palate, this medium-bodied red offers complex flavors of wild cherries, fresh spices, and tobacco backed tangy acidity from the Sangiovese. Lovers of classic Chianti from historic, family-owned estates will want to buy a case of this wine to enjoy throughout the season.

Grenache, Syrah, and Mourvèdre or "GSM" blends are classic fall wines, and the premier examples come from the historic Châteauneuf-du-Pape appellation in France's Southern Rhône Valley. Féraud-Brunel is a collaboration between two of the region's most celebrated winemakers, and together they source grapes from some of the oldest vineyards in Châteauneuf to produce a wine of serious pedigree and value.
Checking in at 70% Grenache, 20% Syrah, and 10% Mourvedre, the deeply-colored 2012 reveals a perfume of kirsch liqueur, baking spices, and garrigue. On the palate, the wine is ripe and textured with a solid underlying concentration that will enable it to age in the cellar for a decade or more.

Pinot Noir is a quintessential autumn wine, and over the last three decades the Willamette Valley in Oregon has developed a reputation for producing some of the finest examples in the world. Stylistically speaking, Oregon Pinot represents a midpoint between the brash fruit of California and the ethereal spice of Burgundy, and since 1990, Domaine Serene has been one of its leading proponents. The "Evenstad Reserve" is the Domaine Serene's top bottling, a selection of the very best Pinot Noir barrels from their estate in the Dundee Hills.
With a sensuous, elegant mouthfeel, the wine shows layered flavors of black raspberry, incense, and minerals framed by velvety tannins and vibrant acidity. Oregon Pinot Noir is a true crowd-pleaser, and
this wine is perfect for gifting
or for toasting at your next holiday meal.