Easter Sunday is fast approaching, and we love a good excuse to gather family and friends for celebration. Wine, of course, deserves a place on the table. We did the leg work for you and found easy-to-follow recipes for your Easter celebration and paired them with approachable wines that everyone will love.

Hosting dinner instead? Click here to see our recipes and pairing suggestions for an easy and hassle-free Easter dinner party.


---
Easter Brunch
Easy recipes and wine pairings for your Easter gathering.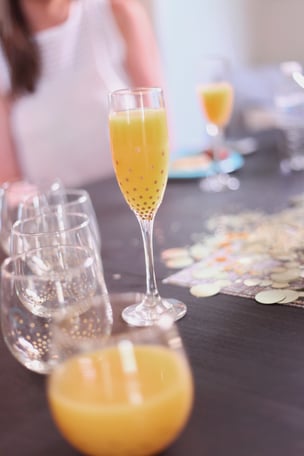 Classic Mimosa
with Conde Laurel Cava Brut

Ingredients
1 bottle of sparkling wine
1 bottle of orange juice
fresh basil or rosemary sprig (optional)

Instructions

1) Fill 3/4 of champagne glass with sparkling wine.
2) Top with orange juice.
3) Place basil leaf or rosemary sprig on top for garnish (optional).



Photo from Twenty20, Mary Nelle

* Add a personal touch to your Easter brunch with personalized wine glasses and juice carafes.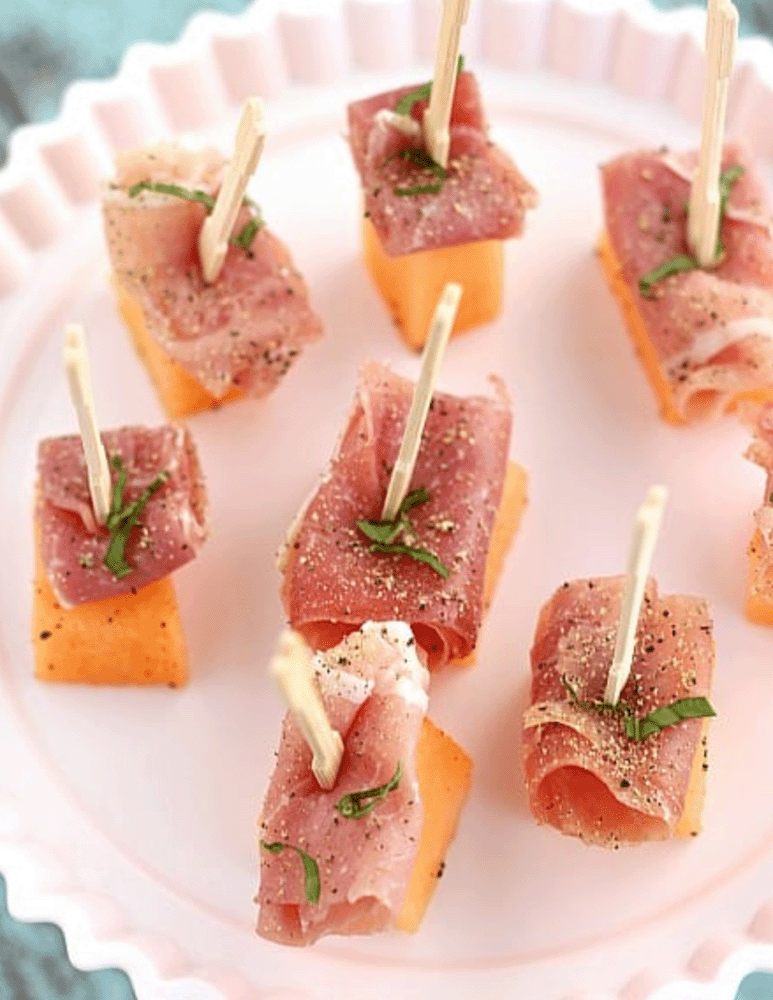 Cantaloupe & Proscuitto Skewers
Paired with All Day Rosé

Ingredients
(1) 3-oz package prosciutto
1 cantaloupe
5 basil leaves
fresh black pepper

Instructions

1) Cut cantaloupe into bite size pieces; cut each piece of proscuitto in half and roll individually.
2) Place a toothpick into each piece of proscuitto and then into cantaloupe.
3) Sprinkle with sliced basil and fresh black pepper.

Photo and recipe from Created by Diane
Recipe adapted from Created by Diane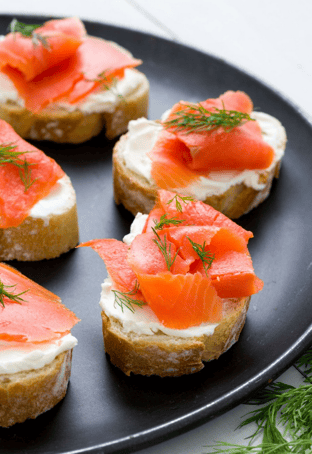 Cream Cheese & Smoked Salmon Crostini
Paired with Rushing River Chardonnay

Ingredients
1 package cream cheese
1 package smoked salmon
1 french baguette
fresh dill

Instructions

1) Cut french bread into thin, bite-sized pieces.
2) Spread cream cheese on top of bread.
3) Place smoked salmon and dill on top.



Photo and recipe from Delish, Ethan Calabrese

Recipe from Delish, Ethan Calabrese
---
Limited Time Only: Easter Wine Sale!
Over 30% OFF and $5 flat rate shipping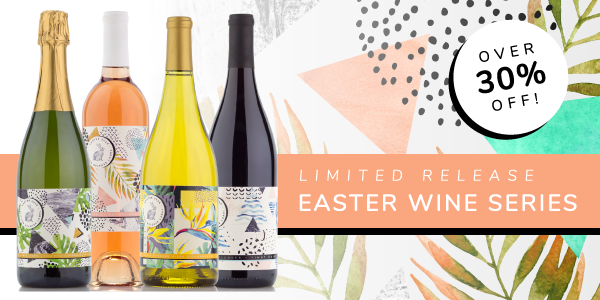 Purchase all 3 wines for your Easter Brunch for just $34 and $5 flat rate shipping. Wines in the Dinner Pack include the Conde Laurel Cava Brut, All Day Rose and Rushing River Chardonnay.

Click HERE to view the details. Sale ends Monday, March 26, 2018 at midnight CST, with guaranteed delivery before Easter Sunday.