When people think of good activities that pair well with wine, what first comes to mind is: a happy hour with friends, listening to live music outdoors or even an intimate night alone with their significant other. We decided to try and add one more activity to that list: spinning. Spin class has become the newest workout craze that has everyone dancing on those stationary bikes, even celebrities like Ariana Grande doing it on stage during award shows!
We partnered up with DEFINE Body & Mind, a high-end fitness studio, and hosted two "Ride For Wine" events taught by our marketing lead, Alex Strubbe - a part-time spin instructor. Participants in the event endured a 45 minute spin class then quenched their thirst with glasses of Conde Laurel Cava Brut Sparkling Wine engraved with DEFINE's logo.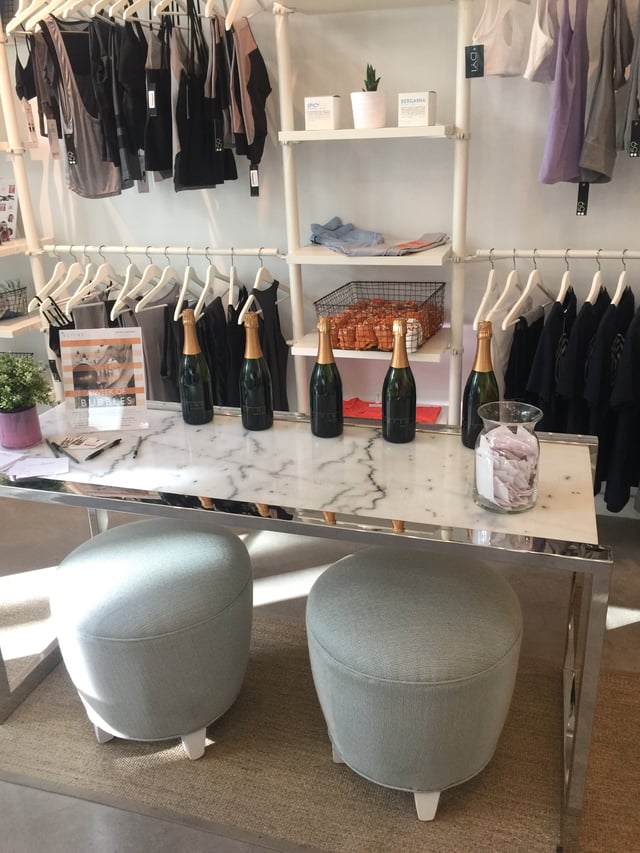 Participants in each spin class entered their name for a giveaway at the end of each spin class.
Over 3 cases of wine were given away throughout the contest.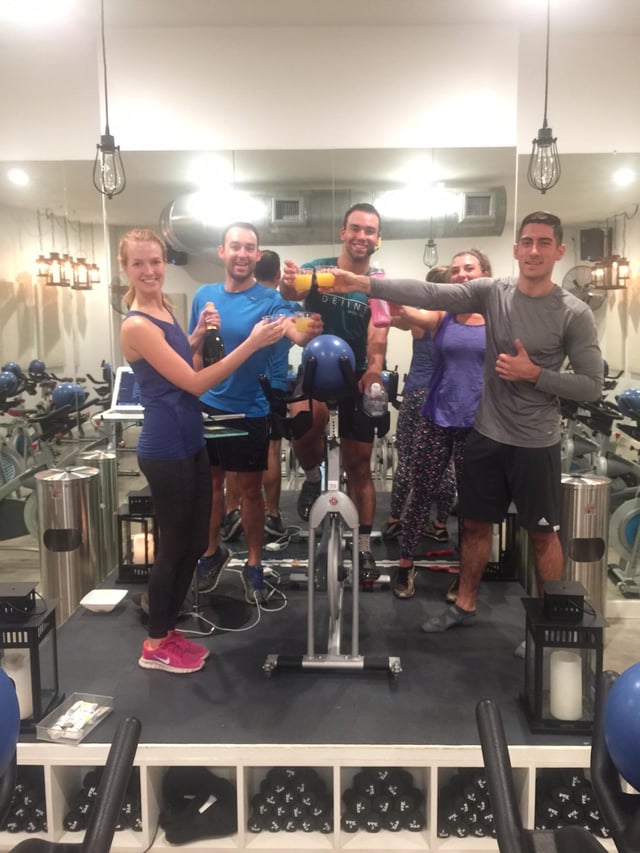 To much surprise, the Personal Wine team survived and were all smiles afterwards
(probably because we got to drink).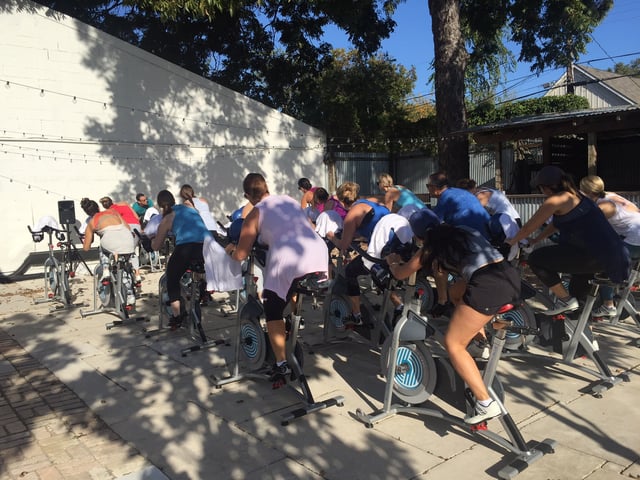 The second "Ride For Wine" event took advantage of the beautiful weather in Austin, Texas
- so the sold-out class was held outside! All riders loved cooling-off with a nice glass of
chilled sparkling wine to reward themselves for a job well done.
Before your next workout, make sure to have a bottle of our sparkling wine ready
when you finish; we promise it makes the hard work much more enjoyable!
Who would have thought spinning and sparkling wine would pair so well? Cheers!