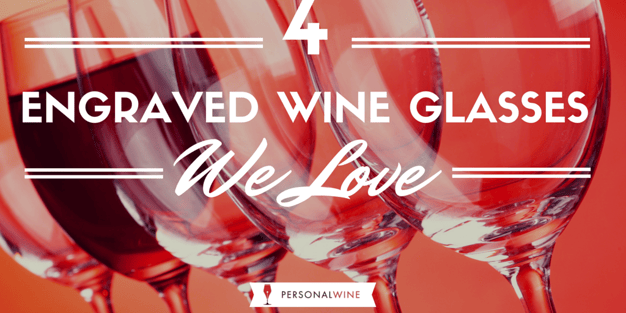 Nothing is classier than a personalized wine glass. They are great for special occasions like weddings and engagement parties and they also make amazing presents for birthdays and holidays. Now that you know you want to give an etched wine glass as a gift, you might be asking yourself, "What should I put on it?" Well, here's a list of foolproof ideas that will make any recipient of an engraved wine glass jump with joy, bring a tear to their eye, or even plant a big ol' wet kiss on you (whether you want it or not).
1. Monogrammed Wine Glasses
Monogrammed wine glasses are classic. These personalized wine glasses make a perfect gift for any newlywed couple and can even be debuted at their wedding, symbolizing the new chapter they are starting in their lives. What's perfect about this gift is that it will always hold a lot of significance for the happy couple because it will remind them of their wedding day and all the memories they made.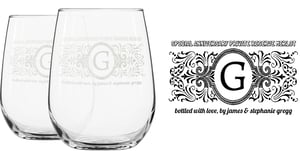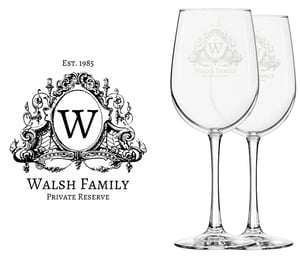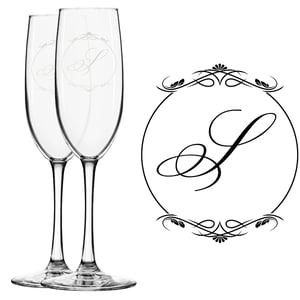 2. Commemorative Engraved Wine Glasses
Anniversaries can be the bane of existence for boyfriends and husbands alike. The rule of thumb for gifting it so give something that holds special meaning or is sentimental. That's why this year for your anniversary you are going to give your significant other a wine glass with your special date etched into a wine glass, so now you'll never forget and the love of your life will be blown away about how thoughtful your are.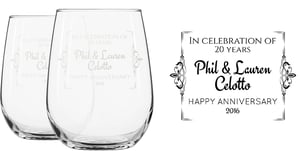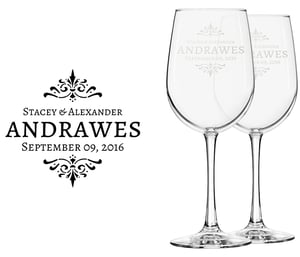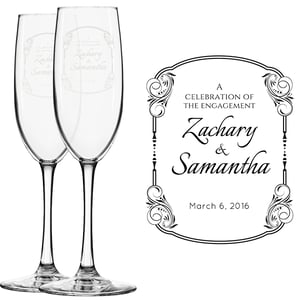 3. His And Hers Custom Wine Glasses
Whether it be pillows, towels, or even personalized wine glasses, nothing is cuter then a set of his and her gifts. His and her wine glasses make a perfect gift for any couple that are celebrating a milestone anniversary. Make sure to add more than just words to the glasses to really make them special.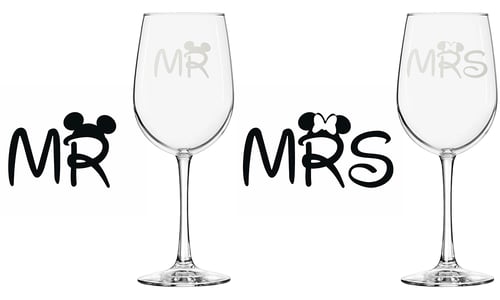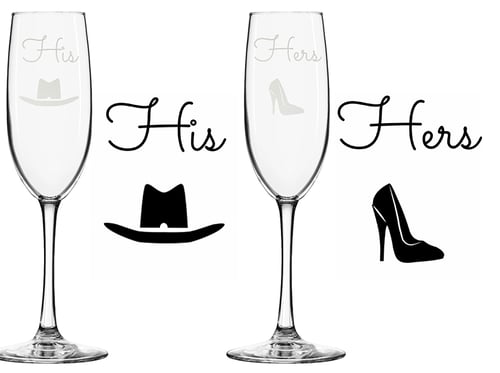 4. Funny Quotes Etched Wine Glasses
If you have friends or family that are winos, it can be tough finding the perfect wine to gift them, but finding funny wine quotes is fairly easy. Give a gift that involves their passion for wine with a custom wine glass with a funny wine quote. Our Pinterest board "Wine Humor & Quotes" has a plethora of hilarious wine sayings that will definitely make you chuckle and will work perfectly on a 16 oz glass.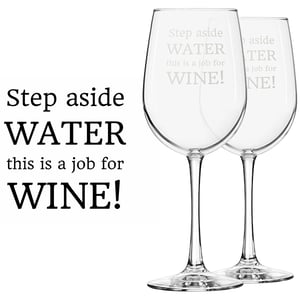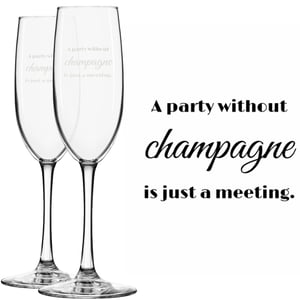 Engraved wine glasses make great gifts for wine lovers. And now that you're armed with this powerful new information, you're ready to start giving out gifts that will make everyone say, "Why didn't I think of that?" Get ready to become everyone's favorite person, because with the personalized wine glasses you're going to be giving, you're going to become very popular.