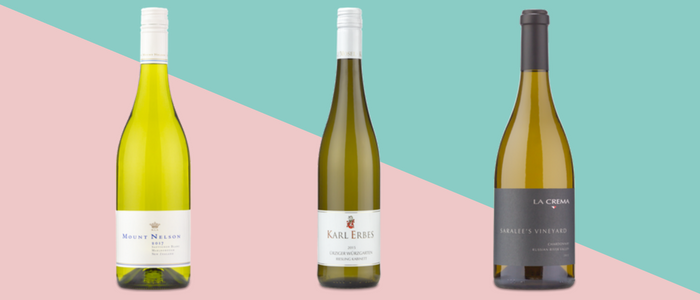 Just as a dash of seasoning can enhance the flavors of a dish, the right wine can elevate a meal beyond the sum of its parts. You can spend years studying the nuances of food and wine pairing, or you can just give our sommelier-selected wines a try.

The Dish: Garden Salad
Grape: Sauvignon Blanc
New Zealand Sauvignon Blanc has "green" flavors of fennel and lemongrass that naturally complement salads, but the wine also offers an abundance of fresh lime and grapefruit flavors that add tang to a wide variety of vegetable preparations.
The Dish: Spicy Tuna Roll
Grape: Riesling
Tuna is an oily, fatty fish, so the ideal wine pairing would have ample acidity to cut through the richness of the fish, along with a touch of sweetness to contact the spice of the roll. Mosel Riesling has both of these qualities in spades, making it a versatile companion to a wide variety of spicy Asian dishes.
The Dish: Grilled Chicken
Grape: Chardonnay
Barrel-aged Chardonnays act as condiments to grilled chicken, introducing flavors of ripe tropical fruits, spices, and drawn butter that complement and enhance the mild flavors of poultry.