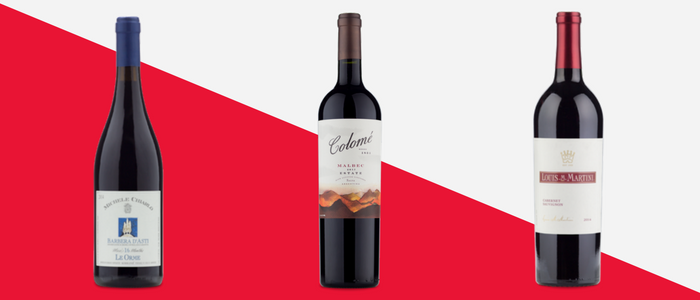 J
ust as a dash of seasoning can enhance the flavors of a dish, the right wine can elevate a meal beyond the sum of its parts. You can spend years studying the nuances of food and wine pairing, or you can just give our sommelier-selected wines a try.
The Dish: Pizza
Grape: Barbera
Barbera from northern Italy is a natural choice for pizza - in addition to aromas of wild berries and herbs, the wine possesses plenty of freshness and lift to match the acidity of the tomato sauce and balance the richness of the cheese.
The Dish: Barbeque
Grape: Malbec
Argentinian Malbec is an ideal companion to American barbeque, which pairs tender smoked meats with sweet and tangy sauces. The wines have plenty of body to stand up to the rich proteins, and add dimension to the sauces with notes of dark fruit, mocha, and coffee bean.
The Dish: Steak
Grape: Cabernet Sauvignon
A red wine with bold flavors is required to stand up to the richness of a grilled steak, and Cabernet Sauvignon has long been considered the classic pairing. Cabernet's formidable tannins provide an astringency that cuts through the fat of a well marbled steak and refreshes the palate after every bite.