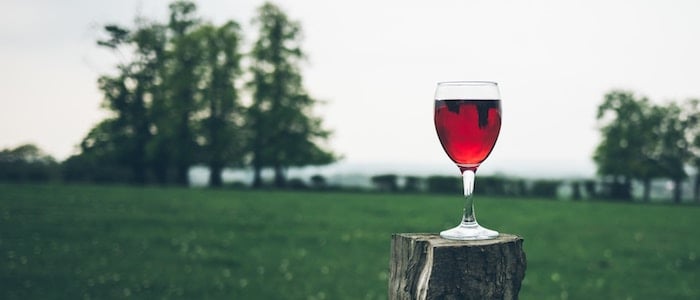 Taste in wine, as in all matters aesthetic, is inherently subjective: you might love a wine that your friends do not find enjoyable, and vice-versa. Even among professional wine critics, ratings for the same wine can be highly variable, so how do you choose a luxury wine gift that's guaranteed to impress?
In our view, the answer lies in choosing a bottle from an iconic producer with a rich history. Even if your host or boss doesn't love the style of wine inside the bottle, he or she will remember that you brought a wine gift with loads of personality:
With a history that dates back to 1829, Bollinger is one of the great family-owned houses in the Champagne region, famously preferred by British royalty and the fictional character James Bond. Bollinger's luxury cuvee "R.D." stands for "Recently Disgorged," with disgorgement serving as the final step in the Champagne production process. To explain, Champagne gets its bubbles from a second fermentation that occurs inside the bottle; once completed, the spent yeast cells form a sediment known as the lees that will be removed or disgorged from the bottle prior to release into the marketplace. Prior to disgorgement, the wine inside the bottle "marinates" on the lees, gaining a richer texture as well as the telltale flavors of autolysis.
A majority of Champagnes only see one to three years of lees aging, but Bollinger delays disgorgement for over 12 years, giving the finished wine a complexity of flavor that one would expect from a great old Champagne while retaining the freshness and fizz one finds in younger bubbly. This is truly a Champagne like none other, and will make an extraordinary wine gift for someone special.
Dominus Estate is a project from renowned French winemaker Christian Moueix, proprietor of Chateau Petrus in Pomerol as well as several other estates in Bordeaux. Inspired by his love of American wine, Moueix ventured to Napa Valley in the early 1980s and acquired a stake in the historic Napanook vineyard in Yountville. Originally planted in 1836, the Napanook vineyard was the source of some of the greatest American wines of the 1940s and 1950s, and since 1982, it has served as the basis for Dominus.
In typical Bordelais fashion, Dominus is not pure Cabernet Sauvignon, but rather a meritage blend that incorporates small amounts of Cabernet Franc and Petit Verdot. The result is a sexy, opulent wine with multidimensional flavors of cassis, cedar, tobacco leaf, spice box, and anise. The 2014 vintage of Dominus is delicious now but will only improve over the next 20-25 years, so if you're trying to make a big impression, you can't go wrong with this wine gift from Napa Valley.
Since 1976, Duckhorn Vineyards has been committed to the belief that Merlot can produce world-class wines in California, and last year, their faith in the varietal was richly rewarded when Wine Spectator selected their 2014 Three Palms Vineyard Merlot as the No. 1 Wine of the Year for 2017.
Sourced from one of Napa Valley's most historic vineyard sites, the 2014 Three Palms is a powerful, elegant expression of Merlot that will continue to evolve for years to come, particularly in the Magnum format which is preferred by collectors for its superior ageability. Demand for this wine has been intense since Wine Spectator revealed their selection, making this luxury wine gift a hot ticket for those in the know.