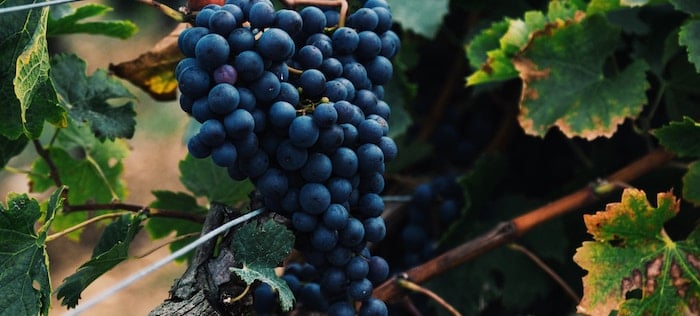 Italy is the world's largest producer of wine by volume, with a staggering 36 million cases exported to the United States alone in 2016.
Italy is also home to over 2,000 indigenous grape varieties, by far the largest number of any winegrowing nation, and each of the country's twenty regions produces a unique range of wines according to highly differentiated local traditions.
This dizzying variety of Italian grapes and winemaking styles can be daunting to the uninitiated, but at Personal Wine, we've tasted hundreds of bottles to find the very best
wine gifts
that Italy has to offer:
Region: Piemonte
Grape Variety: Barbera

Nestled in the foothills of the Alps, Piemonte is Italy's preeminent region for fine wine production. The best-known wines from the region are Barolo and Barbaresco (the so-called "king" and "queen" of Italian wine), two massively structured reds made from the Nebbiolo grape that can take decades to reach maturity. For everyday enjoyment, however, the Piedmontese look to wines made from the Barbera grape which display the red fruit flavors and food-friendly acidity of Nebbiolo without the astringent tannins and high price tags.
Founded in 1956, the family-owned Michele Chiarlo estate is based in the commune of La Morra in the heart of the Barolo zone, and their Barbera d'Alba "Le Orme" is aged in large oak casks for a period of 16 months for enhanced mellowness and complexity. Dark ruby in color, this medium-bodied red shows flavors of wild berries, violets, and tobacco that precede a kick of fresh acidity and fine, juicy tannins in the finish.
This wine is an ideal match for everyday meals like pizza and pasta, and makes an excellent entry point into the world of Italian wine.
Region: Toscana
Grape Variety: Cabernet Sauvignon & Merlot

Tenuta San Guido is better known by the name of its most famous wine, Sassicaia, the storied Cabernet blend that single-handedly launched the Super Tuscan phenomenon in the 1970s. Today, Sassicaia remains one of the most sought-after Italian wines on the market, but since the 2000 vintage, Tenuta San Guido has also produced a second wine called Guidalberto that delivers a similar level of quality at a far more accessible price point.
A blend of 60% Cabernet Sauvignon and 40% Merlot that is aged in French and American oak for 15 months, the 2015 Guidalberto shows flavors of concentrated dark fruits, new leather, and spices framed by supple, elegant tannins. Several critics have compared 2015 to the legendary 1985 vintage in Tuscany, making this a wine gift that can be enjoyed for years to come.
Region: Toscana
Grape Variety: Sangiovese

Made from 100% Sangiovese that is sourced from the sun-drenched slopes of southern Tuscany, Brunello di Montalcino is one of Italy's most profound and powerful wines. Founded in 1978 by Italian-American brothers John and Harry Mariani, Castello Banfi quickly became one of the region's benchmark producers due to their pioneering research in the field of clonal selection. Banfi's innovative approach extends to the cellar, where the large casks of antiquity known as botte are used alongside modern 225-liter barriques to produce pure, polished expressions of Sangiovese that are not overshadowed by the flavors of new wood.
Their 2012 Brunello di Montalcino is a textbook example of the house style, offering flavors of ripe morello cherry and blackberry along with earthy undertones that lead to a long-lasting finish. This wine has the intensity and structure to carry it forward for 10-15 years, making this an outstanding
wine gift
for collectors.