A wise person once cautioned people to be nice to their administrative assistants, saying, "She's the least paid and still knows more about what's going on than anyone else."
If you've ever worked in an office setting, you know those words are true.
If you work in an office with an administrative assistant, stop what you're doing right now, and circle Wednesday, April 25, on your calendar. That's Administrative Assistants' Day and you'll want to be ready to celebrate this person that holds your office together.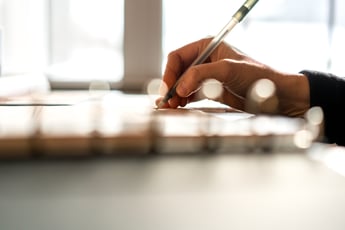 Years ago, in my first job out of college, I worked as an admin assistant for a group of men who did high-level finance at a bank. In that job, I learned to be BFFs with the travel department so I could book the best flights and always, always get the gentlemen in first class. I learned to keep track of all of their expenses. I knew by the tone of their voices when something was urgent or could be dealt with later. I submitted their work to the right people, at the right time, and made sure that they looked good to the higher-ups.
I made a small fraction of those men earned (obvi) but I held the power in that office. And they knew it.
When administrative assistants' day rolled around that April, they surprised me with a great gift. When I arrived at work that morning, there was a huge bouquet of flowers on my desk, and a hand-written card that was signed by each one of them. And inside the card was a gift card for a day-long spa package. Even more, as as part of the gift, they gave me a day off from work so I could go!
Best. Day. Ever.
I relaxed on someone else's dime and left the spa that day feeling refreshed and appreciated. Really appreciated. And I still remember it to this day.
You might ask yourself, why bother recognizing Administrative Assistants' Day anyway? It's just something Hallmark created, right?
Wrong.
Secretary's Day, as it started out, began in 1952 when a PR exec decided that a day was needed to honor the loyalty, skill, and efficiency of secretaries nationwide. Today, the definition has expanded to include anyone who does administrative work.
Administrative assistants are expected to have a wide range of skills, from working the computers to understanding the phone system to ordering supplies – and a whole truckload of other activities. I had a boss once who often joked that the best line he put in the job description for my job as his admin was "other duties as assigned." There are a lot of things that fall under your admin's set of job responsibilities so the importance of showing this person just how much they're valued - especially on Administrative Assistants' Day - cannot be understated.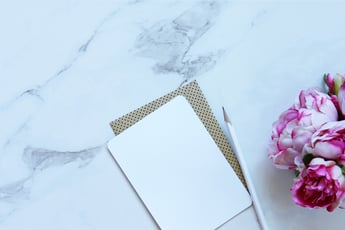 Here are eight tips to show your appreciation for the admin at your office:
Know your budget. That day at the spa was possible because I worked with a lot of men who made a lot of money. If you work in a smaller group or in a non-profit, a gift like that may be out-of-reach. Talk to all of the people who your administrative assistant is a support for and find out what they can contribute. Then figure out your gifts for administrative staff.



Know your admin. If I had been a tomboy who hates massages and pedicures, that spa day may have been a total waste on me. Similarly, if your admin is allergic to flowers or has diabetes, a flower or cookie bouquet are not good options. Think about what you know about your office admin, and then go from there.



Think ahead. Administrative Assistants' Day is easy to overlook It's in the middle of April just when people are ready to start looking ahead to summer vacation or just getting into the second quarter of the fiscal year. So start planning a few weeks out. If there is a group of you, purchase a card far enough in advance so that everyone has time to sign it and ask coworkers to chip in for a gift ahead of time.



Make it a group effort. If you're part of a team or department who use the same admin, go in together to get a gift. A coordinated effort from a group always looks better than three or four people each handing a card and a piece of candy to the admin at various times throughout the day. Designating one person to be in charge of the gift will help to make it cohesive (and a success).



Be creative with administrative assistant gifts. Flowers are beautiful, but kind of expected. Chocolates are great, but can be a bit of a cop-out. Think outside the box. Chances are high that this person enjoys coffee or tea at the office. Why not personalize a nice set of coasters or custom glassware? Or… Is this person a foodie? Consider a reservation and gift card for a local hot spot. Get creative and make it meaningful.



Make it memorable. If you can, gift your admin something that she can keep as a memento long after the day is over. For example, does she love a glass of wine at the end of the day? Give a unique gift of a customized bottle of wine where you can create a label that personally honors your admin. She'll keep and cherish the bottle long after she finishes what's inside.



Give her a break. If it's at all possible, gift your admin a few hours, or even a day, away from the office so she can relax and regroup. Part of the reason my spa day rocked so much was that it didn't cost me any precious PTO to enjoy it. Giving your admin the gift of time - she will be so grateful.



Request a bonus.

Let's face it – in business, money talks. According to a

recent survey

, administrative assistants have a median pay of $15.35/hour. Considering everything they're asked to do, that's certainly on the low end of the pay scale. Ask the boss to give your admin a monetary bonus in their next paycheck. Even if it's a one-time thing, it's a chance for the company to show their appreciation for hard work and commitment.



Remember that your assistant works really hard, and often for less pay than most other people in your office. Remember my spa day story? Your admin will feel just as appreciated with one of these secretary day gift ideas. Cheers!