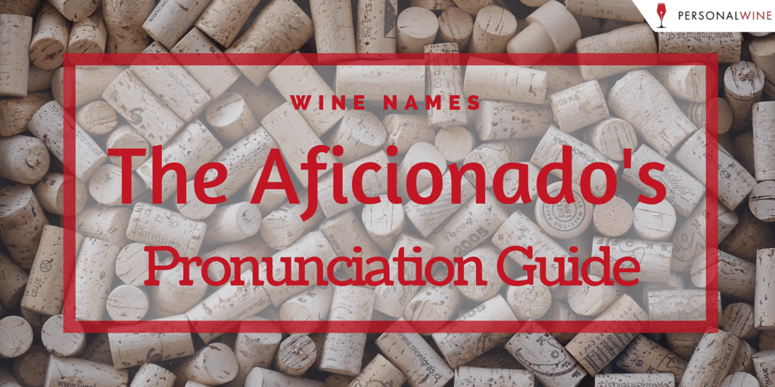 Taste testing wine once it has arrived at your table is easy, proper pronunciation when ordering can make anyone a little nervous. You may be out to dinner with clients to close a deal, celebrating a milestone with colleagues, or just enjoying conversation with friends, but in any scenario, knowing the proper pronunciation for different types of wine brands is a quick way to impress.
Wines come from all over the world and that can make pronunciation tricky, having you thinking back to your high school Spanish, French, or Italian classes. For example, "do you say Cabernet with a hard 't'? Is the 'd' in 'd'Abruzzo' silent or not?"
Don't worry, you don't need to take language classes or meet privately with a sommelier (suh-mel-yay) to learn how to pronounce wine names. We've got you covered with a wine pronunciation guide that you will want to bookmark for years to come.
Most Common Wine Names
There are hundreds of wine terms to learn so let's start with the ten that you will use frequently when ordering.
Beaujolais (boh-jhoe-lay)
Red wine region of southern Burgundy
Cabernet Sauvignon (cab-er-nay saw-vee-nyon)
A red wine grape, the most widely recognized
Chardonnay (shar-doh-nay)
A green grape used to make white wine
Malbec (mahl-behk)
A red wine grape of Bordeaux
Merlot (mer-loh)
A dark blue colored wine grape variety, most common in Bordeaux
Pinot Grigio (pee-noh-GREE-joe)
A white wine grape grown in Italy
Riesling (REESE-ling)
A white wine grape which originated in Germany
Rioja (ree-OH-hah)
A wine region in Spain where these grapes are grown
Sangiovese (san-joe-VAE-sae)
A red wine grape from Italy
Sauvignon Blanc (saw-vee-nyon blahnk)
A green wine grape originally from the Bordeaux region of France
More Wines Terms For Ordering
Now that we have the most commons covered, here's a more comprehensive list. You may want to print this out and keep it in your purse as a cheat sheet!
| | |
| --- | --- |
| Wine Name | Pronunciation |
| Alsace | al-zass |
| Anjou | ahn-jhew |
| Auxey-Duresses | awk-say deh-ress |
| Barbera | bar-BEAR-ah |
| Barolo | bah-RO-lo |
| Beaulieu (Vineyards) | bo-l'yuh |
| Bougros | boo-groh |
| Bourgogne | boor-guh-nyuh |
| Brut | broot |
| Canaiolo | cahn-eye-OH-loh |
| Carmignano | car-mee-NYAH-no |
| Chablis | shah-blee |
| Chassagne-Montrachet | shah-san-yuh mon-rah-shay |
| Chenin Blanc | shen-in blahnk |
| Chianti | key-AHN-tee |
| Chinon | she-nohn |
| Côte d'Or | coat dor |
| Côte Rôtie | coat roe-tee |
| Cuvée | coo-vay |
| Dolcetto | dohl-CHET-oh |
| Galicia | gah-LEETH-ee-ah |
| Grenouilles | greh-n'wee |
| Grüner Veltliner | GREW-ner VELT-lee-ner |
| Hermitage | er-mee-tahj |
| Les Clos | lay cloh |
| Loire | lwahr |
| Médoc | meh-doc |
| Meursault | muhr-so |
| Moët | moh-ett |
| Mont de Milieu | mon deh meh-lyew |
| Montagny | mon-tah-nyee |
| Montepulciano d'Abruzzo | mon-tae-pul-chee-AH-noh dah-BRUTE-so |
| Montlouis | mon-loo-wee |
| Montrachet | mon-rah-shay |
| Moulis | moo-lees |
| Muscadet | moos-cah-day |
| Nantais | nahn-tay |
| Penedés | pen-eh-DAIS |
| Pinot Bianco | pee-noh bee-AHN-coh |
| Pinot Blanc | pee-noh blahnk |
| Pinot Grigio | pee-noh GREE-joe |
| Pinot Gris | pee-noh gree |
| Pinot Noir | pee-noh nwahr |
| Quincy | can-see |
| Quinta | KEEN-ta |
| Reuilly | reuh-yee |
| Rheinhessen | RYNE-hess-ehn |
| Saint-Amour | sant ah-more |
| Saint-Romain | san ro-man |
| Sancerre | sahn-sair |
| Semillon | SEM-eh-lon (Australian) |
| Sémillon | seh-mee-yohn (French) |
| St-Julien | sant jhoo-lee-ehn |
| Tempranillo | tem-prah-NEE-yoh |
| Tinto | TEEN-toe |
| Verdejo | ver-DAY-ho |
| Verdicchio | ver-DEE-key-oh |
| Vinho | VEEN-yo |
| Vinho Verde | VEEN-yo VAIRD |
| Viognier | vee-oh-nyay |