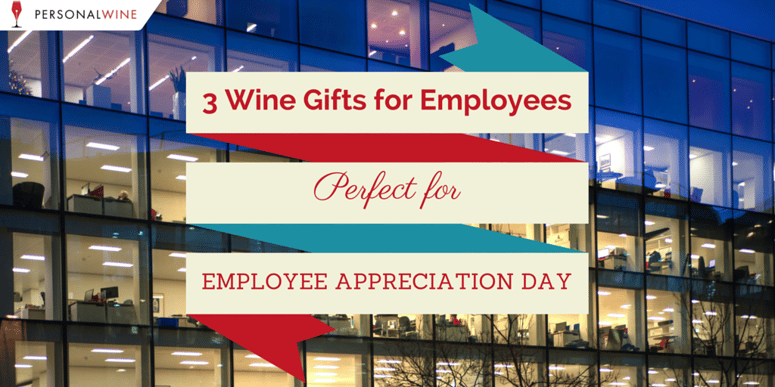 With Employee Appreciation Day right around the corner (it's March 4th in case you forgot), you might find yourself hard-pressed for Employee Appreciation Day ideas. Thankfully we know the gift all of your employees want...wine! Amaze your diligent workforce with personalized wine gifts.
1. Employee Awards with Mini Wine Bottles



If you're having a corporate event or just want to show a little gratitude in a big way, mini red, white, or sparkling wine bottles will be a crowd-pleaser in any office. They make great party favors for an office party or they can be given as gifts to be enjoyed at a later time. Mini wine bottles come in packs of 24, so you can let the wine flow freely! Our favorite idea utilizing mini wine bottles is creating fun awards for each of your employees. You can create a template and leave a blank space that can be used to hand write the recipient's name and what award they've won. This act of thoughtfulness will definitely help moral and strengthen the sense of comradery in the office.
Potential employee awards can be:
Employee of the Year

Best Customer Service
Best Sales Performance
Most Improved
Hardest Worker Award
Best Attendance
Office Clown
Best Desktop Wallpaper
Office Gossip
Best Dressed
Best Hair
Here are some other employee appreciation day ideas using mini wine bottles: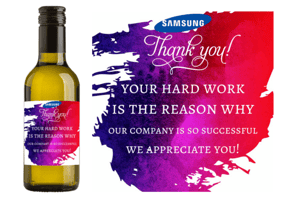 Thank You "Cards": What's perfect about the mini wine bottles is that the labels are completely customizable. This means you can put a few words of thanks in recognition of your invaluable employees. Everyone likes being acknowledged for their hard work.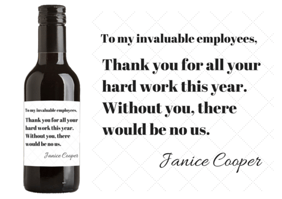 Personally Addressed by the President: Having a short sentence that perfectly sums up how important your employees are from the CEO or president of the company go a long way. Include their signature at the end to emphasize that the words are coming from a real person who is really grateful for all that they've done.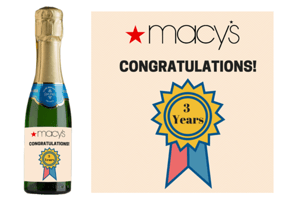 Template Milestones: If you have a large company with a lot of employees, you can order mini wine bottles in bulk to celebrate milestones that most employees will achieve. This would make a perfect 1, 2 or 3 year work anniversary gift for multiple employees.
2. Office Parties with Large Format Wine Bottles





Going the extra step to show how much you're indebted to your hardworking employees this Employee Appreciation Day means throwing an office party in their honor. A happy employee is a productive employee, and nothing makes employees more happier than wine. To really set the tone of the party, buy a large format bottle of wine. There are two options for these behemoth bottles, the Magnum and the Jeroboam. The Veuve Clicquot Ponsardin Brut Champagne Magnum is 1.5 litters and will definitely get the party started. There is even a bulk pricing option to accommodate a larger company. The Bogle Vineyards Phantom Red Blend Jeroboam or the Wildcatter Spring Mountain Cabernet Sauvignon Jeroboam are both 3 litters and will be the talk of the office long after the party is over. You can even joke about how you appreciate your employees "this much" and gesture to the larger than life bottles (we give you permission to use this joke).
Here are some other ideas that you can use with large format bottles: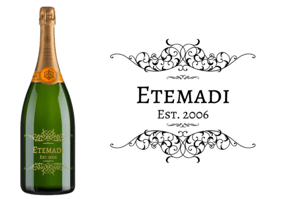 Commemorative Milestone: If you have a company that's been around for a long time, that means you have employees that will hit big milestone anniversaries such as 10, 25, 50 years with your company . These employees that have been with you through thick and thin and deserve to be shown how much they matter. One employee gift they will never forget is a large format bottle with their work anniversary engraved on the bottle. This work anniversary gift will be hard to forget and will really show how much you appreciate your employees.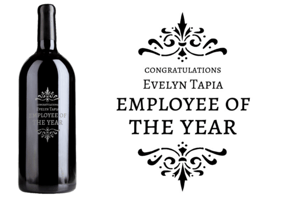 Annual Employee Awards: At the yearly company office party, it is custom to award a few select employees for all of the hard work they've done. Awards such as: employee of the year, best customer service, and best sales performance deserve to be outstandingly recognized. Large format bottles work great in place of small plastic trophies. Engrave the employee's name and award title onto a Jeroboam bottle, and it won't be a surprise that overall performance will improve in time for next year's award ceremony.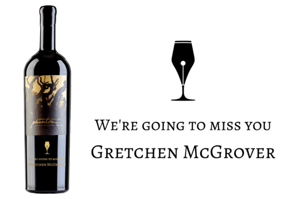 Retirement: When a beloved employee retires, it can be hard to say goodbye. Giving them a retirement gift showing your appreciation can be even harder. Giving them a personalized bottle of wine for their retirement can really show them how much you care about your employees and set the tone for your company culture.
3. Company Logo on Engraved Wine Glasses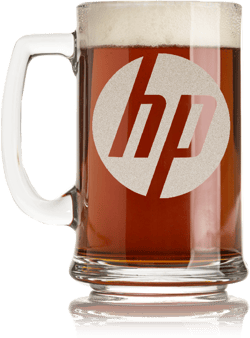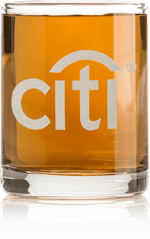 If you prefer to keep the office a dry environment, you can still show your employees how much you care with a momento they will cherish forever. Personalized glassware such as engraved wine glasses, beer mugs, or shot glasses with the company's logo are the perfect way to say, "Thank you". Engrave your company logo into the glasses and your employees will think about you and your company every time they drink, but now in a good way (we give you permission to use this joke too).
Here are some other employee appreciation gift ideas that you can use with engraved glasses: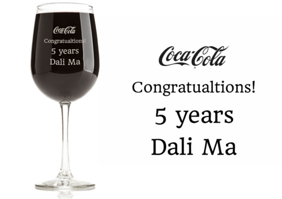 Template Milestone: Working for one company for an extended amount of time is commendable. Keeping the employee turnover rate low has always been a struggle for any business and to award those who have stuck around will mean a lot to them. Engraved glasses work perfectly a 5, 15, and 20 year work anniversary gifts. Engrave their work anniversary, name, and your company logo to exemplify the importance of their commitment to the company. You can even stuff the glasses full of goodies such as candy, gift cards, and movie tickets to up the ante.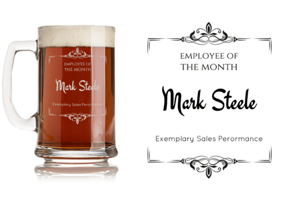 Employee of the Month: Bring back excitement to winning the employee of the month award by giving out awards that everyone actually want and to put back the competitive spirit in your company. Engraved wine glasses are perfect because you can personalize the design for each individual. Engrave the name of the winner and the reason as to why they won onto the glass and they will feel like they have really achieved something.
Employees rarely tend to just be the people you hire and work with every day, they become your family. Let's face it, you see them more than you see your actual family. So show them a little appreciation by giving them the best employee appreciation gifts that makes them say, "I love my job!" Giving gifts for employees doesn't have to be hard, they just have to be thoughtful.