Finding the perfect gift can be a very difficult task. If someone on your gift list is a wine drinker, you can rest easy - your task just got a lot simpler.
Wine can be classy and elegant. It can be fun and unforgettable. It can evoke old wonderful memories or create new exciting ones. In other words, incorporating wine into your gift is the easiest way to give a meaningful and great present no matter what the occasion.
Additionally, with the significant increase in the popularity of wine, the popularity of wine-related gifts is also on the rise. Here are ten great gift ideas for the wine connoisseur in your life.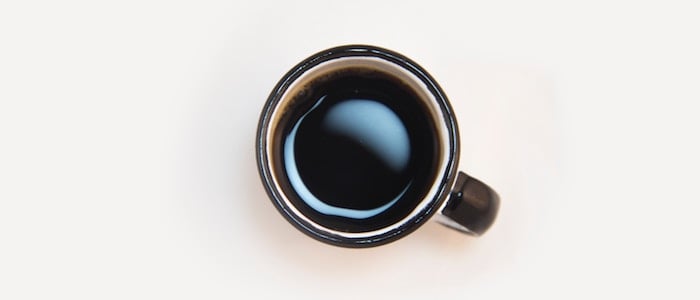 Wine-flavored coffee
The list had to start off with a bang, right? This gift combines two of the world's most popular drinks: coffee and wine. Merlot-infused coffee makes the morning sips just as pleasant as the evening sips, just from a different kind of cup.
What makes this cup of joe so special is that the coffee beans are aged in oak wine barrels. Yes, you read that right. Coffee beans aged in wine barrels. It gives the beans a special hint of the flavors that make merlot so distinctive – berries and currants – but doesn't actually contain any of the alcohol. Just notes of flavor in your morning brew to remind you of last night's wine. The perfect gift for someone who can't get enough of their favorite vino.
Wearing your love of wine
This gift doesn't require you to spill a precious drop. Instead, you're wearing your love for wine emblazoned on your shirt in with words, not wine. Check out this stylish t-shirt, perfect for running errands, lazing at the pool, or wearing to your next backyard BBQ. It comes in a variety of colors and styles, so feel free to grab a hoodie while you're there too. The real wine lover will want to have this saying on lots of different articles of clothing!
A cut above
Everyone knows that a wine lover's favorite snack to nibble on is cheese. There's something so magical about the pairing of that food and drink combination that your taste buds tingle just thinking about it, right? (Actually it's got more to do with fats and astringents than magic, but still – it's awesome whatever the reason for it.)
Gift your favorite wine lover with a personalized cutting board so that they always have somewhere to serve their favorite cheese when they serve their favorite wine. You can have it engraved in whatever way you want as the occasion you're gifting for calls for it. If you're gifting for a wedding, you can go with the bride and groom's last name and the date of the marriage. If you're going for a funky birthday gift, try something like "Sweet dreams are made of cheese." Your friend will certainly think of you every time she uses the board!
Caddies aren't just for golfers
For the wine lover in your life who wants to constantly have their bottle and glasses ready to go and right by their side, look no further than this incredible wine caddy.
It's entirely handcrafted out of wood, and carries one wine bottle, four wine glasses, and even has room for some snacks. No need to get up and go to the kitchen to refill your glass – this brings the kitchen to you wherever you are! The snack tray is removable for washing, and the unit itself is spill-proof and ready to go.
Classic choice
Sometimes all you need is a simply a great bottle of wine. You can buy it to go in a wine caddy or just allow it to stand on its own. If you're going to gift a single bottle of wine, make sure you do your homework so that you get it perfect. What color does the wino in your life just adore? Do they have a favorite type? Are they adventurous and risk-taking with their wine or do they like to be safe and always go with something tried and true that they know they'll love?
You'll want to be able to answer these questions, and then get ready to find the bottle that matches those answers. Word to the wise on this one. If you're giving just one bottle of wine, now's not the time to skimp. Make it a great bottle of wine. Spend a little bit of money and make it memorable. Go the extra step and personalize the bottle, maybe with a picture of you and your wine-loving friend, or put a fun quote on it. Your friend can drink the wine and then keep the bottle as a reminder of your classic gift.
Book it
If you've got a friend who seems to soak up every little drop of wine knowledge out there, then this book is the perfect gift. First published in 2015, it has become a bible for wine-lovers. It covers everything from tasting wine to pouring it to pairing it correctly. It even talks about the best wines to buy for your money. It's the only wine book a wine-lover needs.
Gorgeous glassware
If the wine lover in your life already has a fully-stocked wine fridge, go a different route. Give her a gorgeous set of engraved wine glasses from which to drink all that wine. Everyone appreciates a great set of stemware and it's especially unique when the glasses are personalized with engraving.
Again, you have the choice as to what you put on the glass. You can always go serious, but in this case, it might be more fun to be, well, fun. Try cute sayings like, "It's wine o'clock somewhere" or "I make pour decisions" or "Love the wine you're with." Your friend will get a laugh each time she sips her wine from one of your special glasses.
Great things come in small packages
"Though she be but little, she is fierce!" Okay, the real quote is from Shakespeare and he's definitely talking about a woman named Helena, not wine – but he could have been talking about mini wine bottles. They might be little, but they are definitely fierce!
The best thing about mini wine bottles is that they're the gift that keeps on giving. Since you order them in a case of 24, your wine lover friend will have enough wine to keep her going for many nights of enjoyment. Make it extra special and personalize the label with her name or a great picture of the two of you or just a fun quote like "Girls just want to have wine." Your friend will thank you 24 different times for the great gift that lasts a long time.
Put a cork in it
Keeping your corks is a fun hobby for a lot of wine enthusiasts. But what do you do with all the corks you collect? Depending on just how much someone loves their wine, that could work out to a lot of corks.
Give your friend a beautifully simple wooden box to keep all of her corks. Have "Cheers to the good times" carved into the wood of the box, making it a fun place for her to keep the souvenirs of her wine adventures. You can choose the size of the box depending on just how much your wine-loving friend really loves her wine!
Stopping the waste
If your friend is the kind of wine drinker who likes to have several bottles open at one time so that she can drink the wine that matches her food (or her mood), these wine bottle stoppers might be the perfect fit.
These great little stoppers are dishwasher safe, fit all different types of bottles, are completely reusable, and keep wine fresh for weeks. That gives your friend a long time to sip her way through the different bottles in her fridge. She'll thank you every time she gets to try something new instead of having to finish out last night's bottle just so it doesn't go to waste.
This is just a small sampling of the wine-related gifts available for the wine lovers in your family or circle of friends. So many great tips and ideas are out there on how to give the perfect wine gift. There's no doubt you can find the perfect gift for the winos on your gift list.