Your BFF just got engaged. She has asked you to be part of her wedding party, and your first responsibility is planning the engagement party.
She's the friend you count on most. She's about to celebrate one of the biggest moments of her life. You don't want to screw this up.
Don't worry. From gifts and games to food and drinks, we've got you covered. Here are five creative things you can do to give your friend and her fiancé a great engagement party so they can celebrate each other before the wedding stress begins.
Give the Couple Their First "Mr. & Mrs." Gifts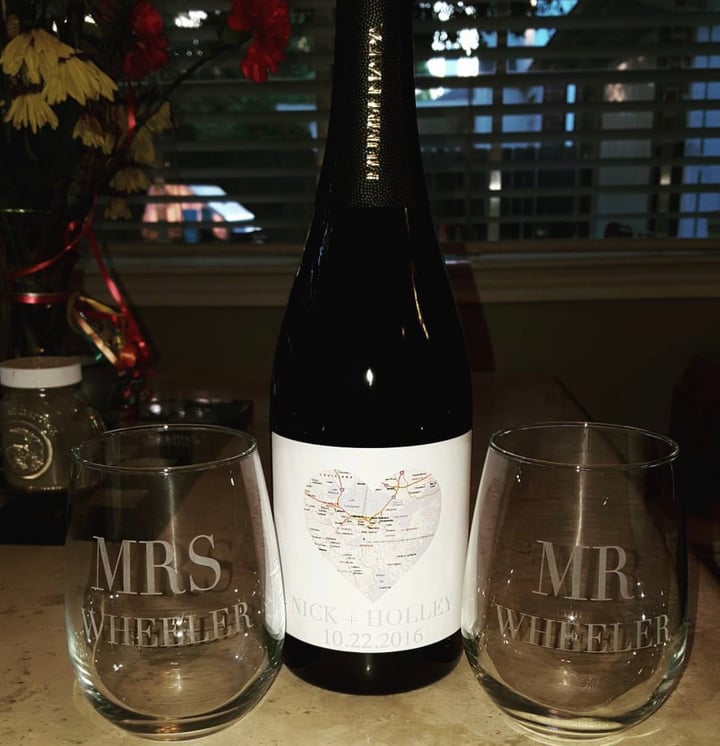 The future couple is still glowing from their engagement. Give them one more reason to be excited for the future by gifting them engraved champagne flutes that say "Mr." and "Future Mrs." Order a bottle of champagne for them, and give it to them with a note that instructs them to save the bottle for a particularly stressful time in the wedding planning, then tell them to enjoy it to help calm their nerves and have time alone together.
Use Wine to Make Fun Finger Foods – and Beautiful Decorations!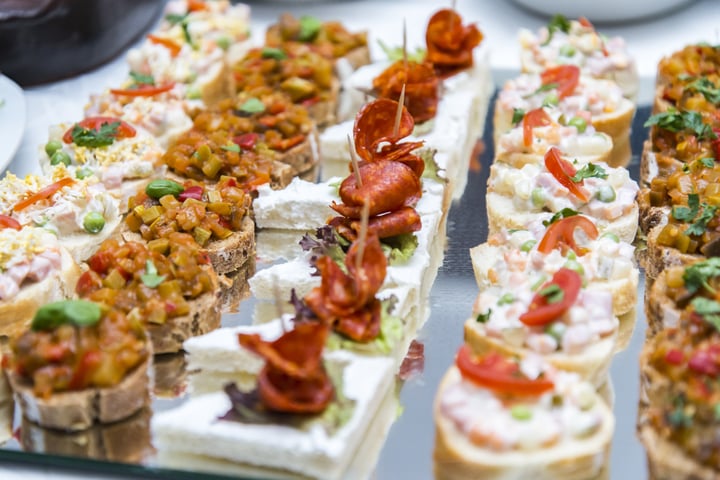 Wine isn't just for drinking. You can use it to create some delicious finger foods for guests at the engagement party to snack on. Make some merlot meatballs, wine-marinated frozen grapes, or wine-infused strawberries. Order any of our delicious wines to use in the recipes and personalize the bottles with quotations on love and engagement. Now you not only have tasty treats but also beautiful and unique decorations that will be keepsakes for the couple.
Make a Mimosa Station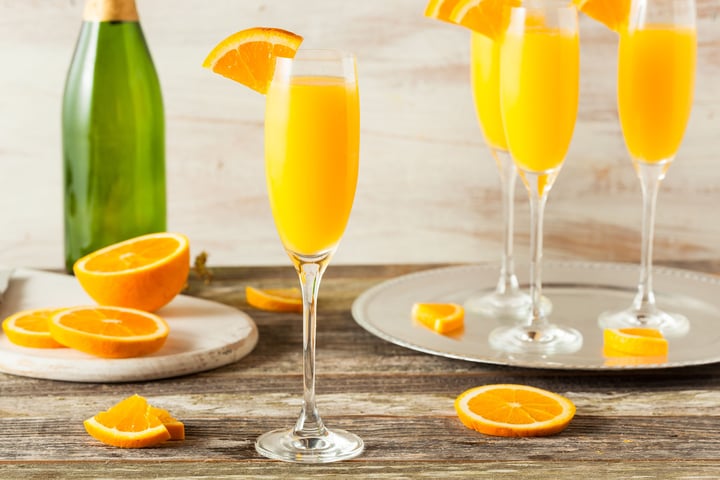 Everyone loves a great mimosa and there are lots of different ways to make them. Create a mimosa station and print out a few easy mimosa recipes on cards so your guests have a guide when they make theirs. Use our large format champagne bottles so your guests have enough with which to make their drinks. Personalize the labels with a picture of the future bride and groom to celebrate their upcoming wedding. Make sure you have several decanters on hand to hold the different fruits you'll need for some of the different recipes. Engrave the decanters with the monograms of the newly engaged couple so they'll have something to use in the years to come.
Play the "Groom or Bride" Game with Mimosas
Once everyone has a mimosa or a drink of their choice (you may want to order some of our non-alcoholic sparkling cider for your friends who don't drink alcohol), it's time to play a fun game! It's called "Groom or Bride" and the object is to guess whether each statement is more true for the future bride or the future groom. Have the couple fill the answers out ahead of time, then give each guest a card and let them guess at the answers. Then let the bride and groom reveal the actual answers. When guests get one right, they take a sip of their mimosa. Fun for everyone!
Instead of a Guest Book, Have a Guest Bottle

You want to help your friends remember the special people who came to their party to celebrate their engagement. Anyone can have a guest book. Give your friends a guest bottle. Order a large format bottle of wine or champagne and create a label that has a picture of the couple on it and a message of congratulations. Have the guests sign the bottle with a gold or silver permanent marker, and then give it to the happy couple to save for their wedding night or rehearsal dinner.
Planning the engagement party can seem daunting, but it doesn't have to be. You can be the hero who plans a spectacular party by incorporating these ideas into your party planning.