"That's what I do. I drink and I know things.- Tyrion Lannister, Game of Thrones
That quote may have been said by a character on "Game of Thrones," and it may have been referencing his knowledge about dragons, but truth be told, it could have been said by just about every dad in America.
So now it's up to you to make sure your dad has a drink in his hand so he can say it himself on Father's Day. Use this handy gift guide to find the right gift for your dad.
For the Dad Whole Loves a Cold One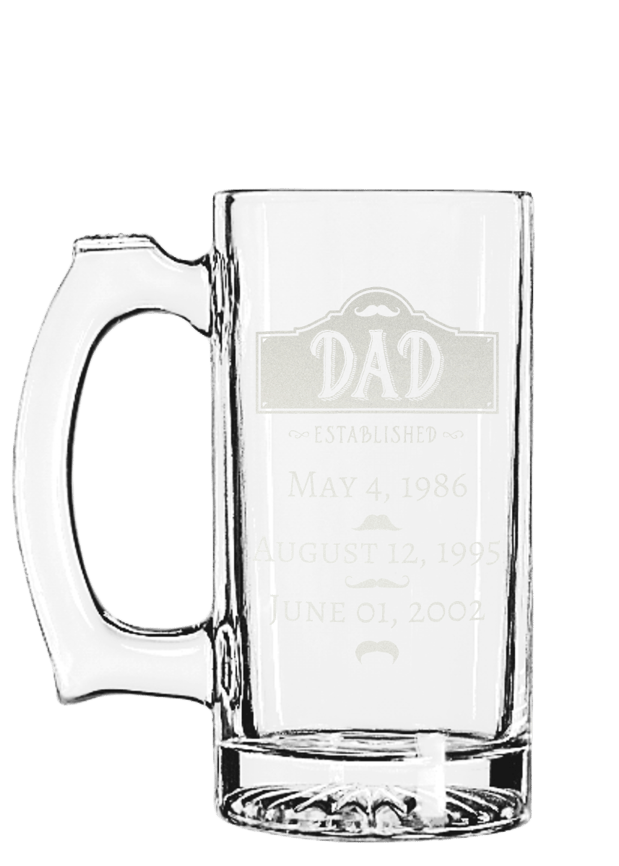 Every dad needs a glass of his own from which to drink his beer of choice. Give your dad a great mug this Father's Day. After choosing the right mug from our selection, make sure you choose the right saying to engrave on it. Maybe "Go ask your Mother" or "Happy Father's Day from the reasons you drink" or even the quote at the top of this article.
For the First-Time Dad

A dad celebrating his first Father's Day has a lot to be thankful for…and a lot more first coming up to celebrate. Give him the gift that will help him party make it through all those occasions. Order a case of our mini wine bottles. Work with one of our talented consultants to come up with a label design celebrating "1sts." Then give it to the new dad with a card telling him to drink one to celebrate each of the firsts. First tooth? Have a drink! First temper tantrum? Have a drink? First time baby crawls? Have a drink! Twenty-four bottles come in a case so there are enough to celebrate each "first" milestone.
For the Dad Who Likes to Mix It Up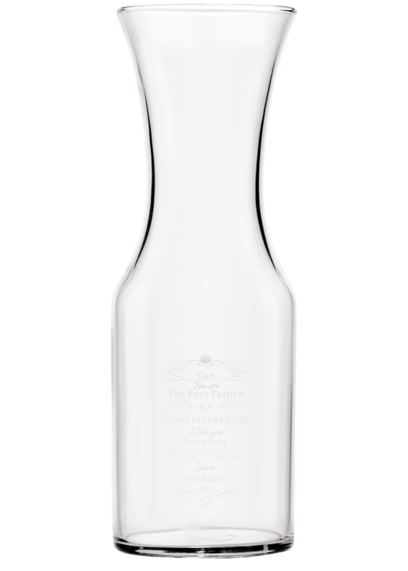 There's always the dad who is into more than wine or beer. Don't worry - we've got a gift for that dad too. Try a classic decanter that you can engrave with a thoughtful sentiment to your dad or your favorite quote about being a dad. Pair it with a selection of fruit and a great bottle of any of our wines. Use a picture of yourself and your dad on the label to let your dad know how much you enjoy spending time with him. Dad makes his own sangria and the Father's Day dinner just got a lot more fun!
For the Dad Who Still Wants to Play
We found ways to take your board games to whole new level of fun by adding alcohol! Check out this article for the details on how to make eight of your favorite childhood board games into drinking games. But before you play, make sure you have your wine on hand. Any wine in our large selection will work, but we recommend a great rose since they go well with dessert and games are usually played after dinner. Make sure you personalize the label with a picture of dad playing a game with his kids or a message thanking him for being the number one dad whether he wins or loses.
For the Dad Who Loves to Cook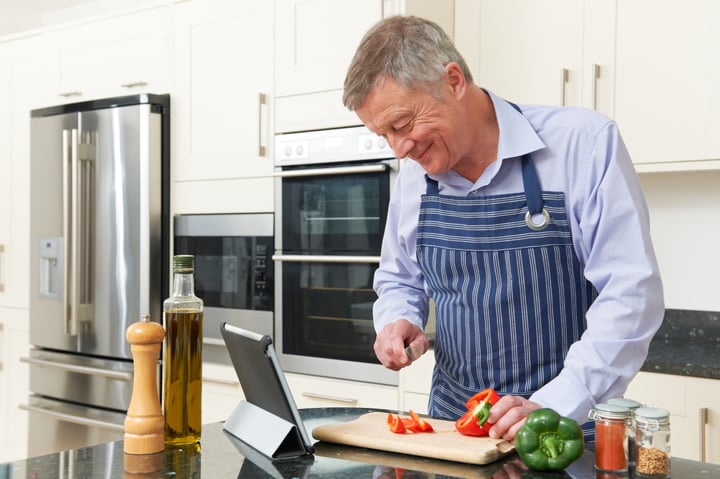 Some dads found a home in the kitchen and love to prepare the meals for their families. We have a great selection of cutting boards that you can engrave with a special and unique message for your father, or simply put his initials on it. He'll love seeing your message on the board every time he uses it. Pair it with a nice bottle of wine that he can drink while he cooks or use in his meal preparation. Personalize it with a picture of your dad in chef's hat or standing out at the grill to make it extra special.
Showing your dad you love him doesn't have to be hard. The right gift for each dad on Father's day is just a click away.