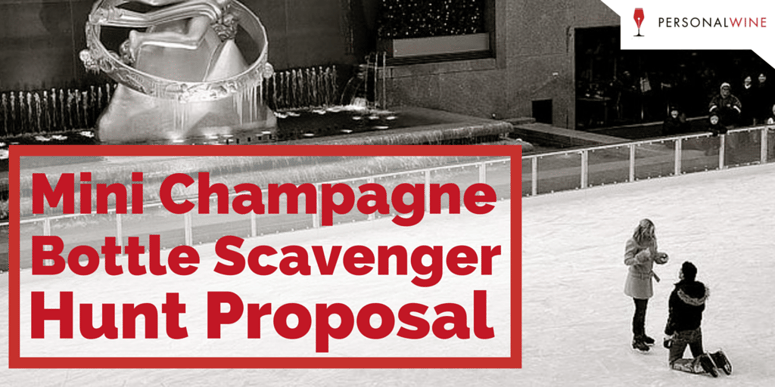 Ben Murray via flickr.com
Upon finally finding that special person, the wind in your sails, the peanut butter to your jelly, or also known as the person you want to spend the rest of your life with, it is time to plan out the ever important wedding proposal. Get the mini champagne bottles out, let your creative juices flow, and create a scavenger hunt to not be forgotten.
Some bubbly tips:
It is important to tailor the scavenger hunt proposal to places and things that relate to your relationship. Make sure to pick venues that he/she would remember like where you first met, favorite restaurant, favorite weekend venue, or places you two like to frequent.
Get creative with the clues. Make the clues something only the engaged-to-be would understand. Trust us, originality is key to creating a memorable experience for both parties.
Get your family and friends involved so they can help guide the soon-to-be-engaged to the right places at the right time.
At each new place, it would be customary to leave a letter explaining the next set of clues, but paper is beyond boring. There's nothing 3D about it. It just doesn't 'pop'. Don't let a 2D series of words that form sentences express your thoughts. Here's where the creative juices come in, make personalized champagne bottles your clue markers! Nothing says "I love you" like the fizz sound a glass of champagne makes.
The final clue on the small champagne bottles should lead your significant other to the most important venue, the proposal.
Once your significant other says YES, then pop open those mini bottles of champagne. This scavenger hunt proposal will definitely be something to celebrate! On a side note, the more elaborate the hunt, the more personalized bottles of bubbly you should use, which means more more bubble to consume. Sounds like an overall "winning" situation.