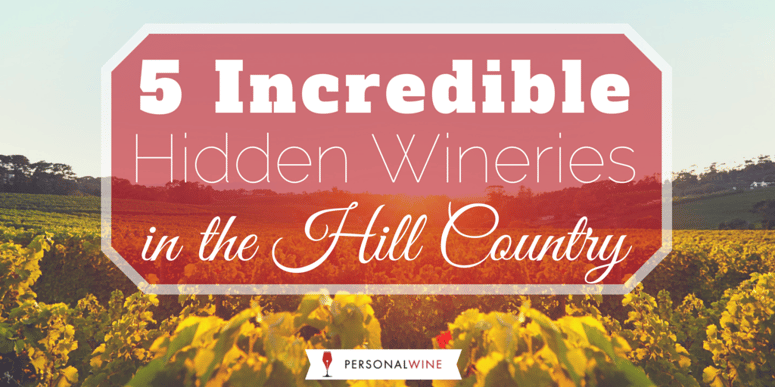 If you live near the Hill Country in Texas, you know it's a beautiful place. In fact, it's a perfect location for vineyards and wineries. Taking a wine tour through the Hill Country will be a day you won't soon forget. The beautiful scenery, the uniqueness of each winery, the special features of each, as well as the wine, make for a memorable experience. The next time you decide to plan a special outing, try some of the wineries in the Hill Country. Here are just a few to choose from:
Duchman Family Winery
Located in Driftwood, TX, Duchman Family Winery has been described as a "slice of Tuscan heaven" and this is definitely the case. You can see some of the beautiful scenery, Italian murals, and villa-style winery in pictures posted on their website. This winery is special in that its owners love Italian grapes and love to experiment. In addition, they are constantly developing new ways to make their wines and grow their grapes. They offer tours, tastings, and a wine club.
Messina Hof Hill Country
Besides the wine, this winery is well known for its cuisine. In fact, this winery was awarded a Certificate of Excellence from tripadvisor.com. Their menu is extensive and can be beautifully paired with their wines. Even if you have a non-wine lover with you, they'll love the menu. They offer sparkling wines, reds, whites, and dessert wines, many of which are award winners. The restaurant is open for lunch and dinner and they offer appetizers like grilled portabella mushroom cap served on a bed of arugula and tossed with a delicate Sherry vinaigrette…and that is just an appetizer. You can imagine what the rest of the menu looks like!
Singing Water Vineyards
Talk about unique! This winery is situated in the hills with its tasting room located in a rebuilt 100 year old red barn. The atmosphere at this winery is relaxed. It's very easy to get lost in the historic charm of this place. Singing Water wines are also award winners and they pay tribute to US veterans and are dedicated to the families of those serving their country. This is especially the case with their Freedom Wine, a blend of Syrah, Cab, and Merlot, with half of the proceeds going to the Fisher House Foundation.
Wedding Oak Winery
Intimacy is the name of the game for this Texas winery. Their 1926 building and courtyard are located in San Saba and they are committed to Texas small town ideals. Besides wine tasting, Wedding Oak Winery also offer three different wine clubs you can choose to be a part of. Enjoy honest to goodness Texas root's wine.
Grape Creek Vineyards
If you're looking for a romantic wine tasting experience, Grape Creek Vineyards is for you. Stunning views, a Tuscan villa, and wines that have won over 100 metals in just the past two years from all over the country, this winery has it all. Enjoy their wine club, the special events hosted by the winery, or just go there for some wine tasting. You'll thoroughly enjoy the Italian charm of this beautiful winery.
Whether you want to treat yourself or someone else, visiting local wineries is a wonderful way to spend your day. It is a romantic getaway for a couple enjoying their anniversary, or a fun and relaxing way for friends to get out of the hustle and bustle of daily life and enjoy each other's company. Texas Hill Country is second only to Napa Valley, CA as a tourist wine destination in this country. So, give these five vineyards a try for a truly wonderful sensory experience. And, if you don't live in the Texas Hill Country but would still like to try some of their custom wine, contact Personal Wine today.