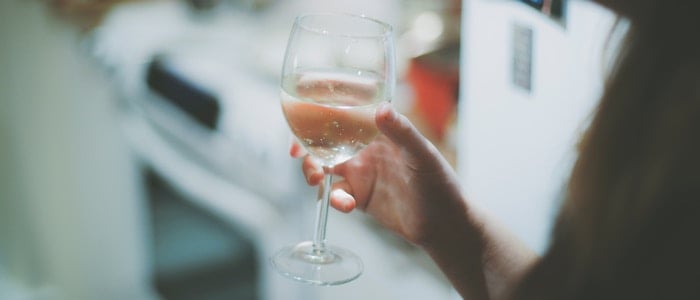 The final stretch of lazy summer days are here. Before we know it, pumpkin spice will take over…well, everything, and you'll be reaching into your wine cabinet to make sure you have room for hearty reds in place of the lighter white wines that scream summer.
Before you make that switch, there's still time to obsess over all the latest and greatest white wine gifts out there that make it feel like summer for just a little bit longer. Going to a Labor Day BBQ? Have a friend with a late-summer birthday? Maybe you have one or two more weddings to attend before fall? We've got your back.
Here are seven great white wine gift ideas that will remind you of all the things you love about summer and crisp white wine before the first autumn leaves hit the ground.
White Wine Sampler
You can't have a list of gifts related to white wine if you don't actually include great white wines on the list. So take your time, check out a great selection of whites, and then choose two or three to give as a gift. Make them different kinds with different recommended food pairings so that the recipient will get to try a true variety. Take an extra few minutes and personalize them for the occasion with either a picture on the label or an engraving on the bottle. But don't just throw those bottles into a paper gift bag…
Wooden Wine Box
…make sure you present them in a gorgeous wooden wine box. You can be sure that they'll travel safely to wherever the party is (broken wine bottles are a bad gift no matter the color of the wine or the season in which you gift them) and you can even personalize the box with a special message to the recipient.
Wine Tasting Flight
If you're hosting your own end-of-summer party and want to give your guests a chance to sample some great whites, you'll want to have this wine tasting flight. You'll be able to write the names of the wines on the slate in chalk and change it out if you change the wines. To go with it, make sure you have some bottles of white wine on hand. You'll also need glasses to go with the flight, so we recommend...
White Wine Glasses
…these awesome stemless wine glasses. They'll sit in the wine flight set, and you can have whatever messages you want etched on the glasses. You could buy four glasses and etch "W" on one, "I" on the second, "N" on the third, and "E" on the fourth so that they spell out "WINE" when you use them with the flight.
Cutting Board with a Variety of Cheeses
If your friend already has all things related to wine, then the gift of a personalized cutting board with a variety of cheeses would be perfect. You could have it engraved with any saying you want, from "Happy Birthday" (if it fits the occasion) to something funny like "Age only counts if you're cheese" or "Sliced cheese is so gouda." Funny always works.
Book of Recipes that Use Wine
If you like it to drink, you'll love it in your food. White wine adds a great depth of flavor to dishes, so something unique to gift would be a book of recipes that each use wine. Soup, appetizer, salad, main course, and dessert recipes are all included in this book, and every single recipe uses wine. Flag the pages that use white wine, and gift a bottle with the book.
Chardonnay Lollipops
First of all, yes, you read that right. Secondly, how awesome is combining candy and wine?? There's nothing better. Enjoy these beautifully light and wine-flavored lollipops as a perfect treat to make you feel like a kid again. I mean, a kid that likes wine, but still. And don't just give your friend a handful of these suckers. Class them up by filling a beautiful velvet bag with the delicious candy.
When you show up with any of these white wine gifts – or a combination of several – you'll be the hit of any summer party you attend.