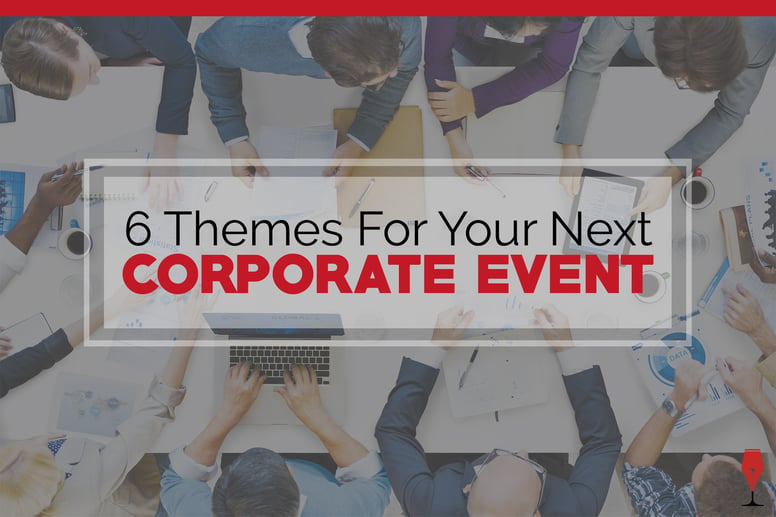 If there's one thing that employees look forward to throughout the year, it's definitely the annual company party. Unfortunately, the recession forced many businesses to make significant cutbacks and forego many incentives, and the annual party was one of the first things to go. Thankfully, the economy has rebounded since then, and company events are back on! Now, that's a reason to celebrate. If you're looking for some corporate theme ideas for your next event, consider celebrating with one of the fun and festive corporate party themes below, courtesy of Personal Wine.
1. Casino Royale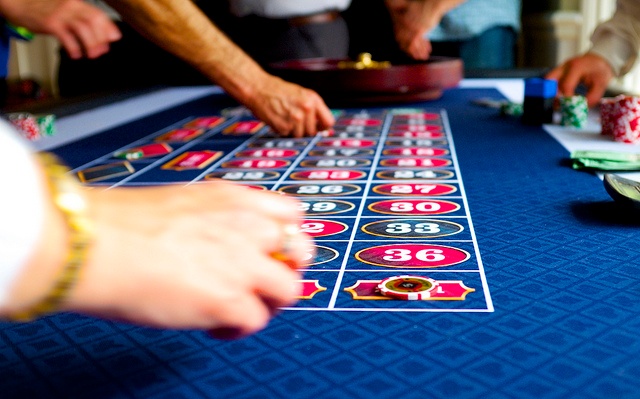 (Photo Credit: Jamie McCaffrey/Flickr)
Who doesn't like a night of games and gambling? A casino royale corporate party event theme is perfect for providing a group of people with a night of entertainment and fun, without having to go too far from home. The best part is, you get that gambling experience, without the fear of gambling your life savings away because you'll be using fake money.
Personal Wine's Suggestion: Silver Oak Alexander Valley Cabernet Sauvignon, a deep garnet color and an enticing nose of cassis liqueur, blueberry coulis, tobacco, tarragon, and roasting coffee. The seamless palate starts with a berry-laden attack, follows with a full-bodied mid-palate, and ends with a long, savory finish with fine-grained, well-integrated tannins. This Cab pairs nicely with a good cigar and a royal flush. You'll be all-in once you take a sip of this high roller wine.
2. Arabian Nights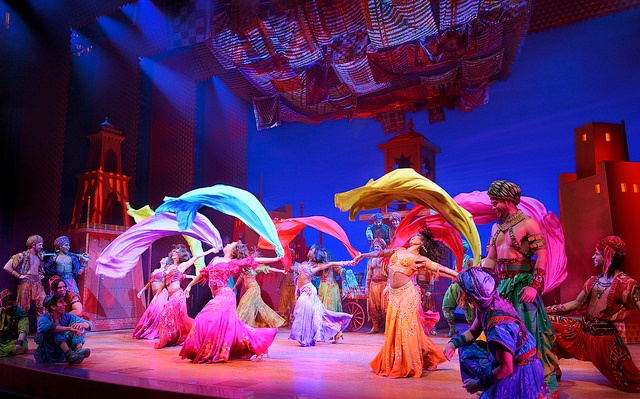 (Photo Credit: Imagine Communications/Flickr)
Travel to the Middle East on a magic carpet ride and enjoy an exquisite Arabian night for your next corporate party. From the hypnotizing belly dancers to the flavorful cuisine, an Arabian nights party will make all of your wishes come true. Bring the flare and flavors of the Middle East to your next corporate event and enjoy a cool Arabian night with colleagues.
Personal Wine's Suggestion: Valdez Silver Eagle Syrah, a full-bodied red from one of Sonoma County's finest vineyards. This Syrah pairs well with lamb, grilled vegetables, and spices, making it perfect for a middle-eastern feast.
3. Hawaiian Luau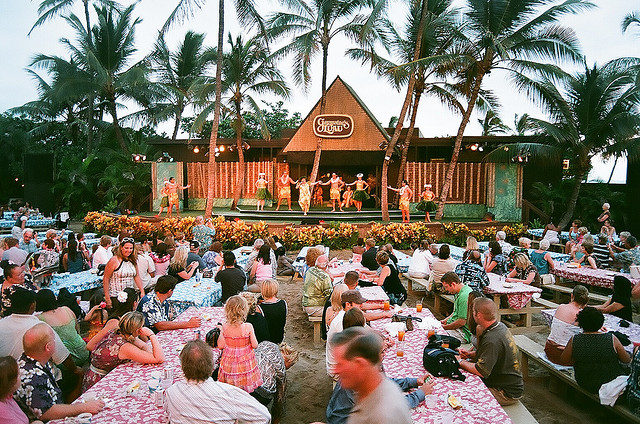 (Photo Credit: Timothy Tolle/Flickr)
You don't need to jet-set to escape to a tropical island, bring the tropics to you. Host a Hawaiian luau for your next corporate event and learn to hula while feasting on island favorites, like kalua pua'a, poke, and Huli Huli chicken.
Personal Wine's Suggestion: CapRock Sangiovese, a Tuscan red that shows coffee and vanilla on the nose from its time in oak. Red fruits dominate the taste of this robust wine. It finishes with tart cherry and perhaps a hint of West Texas earth. This wine pairs well with tropical, smoky dishes like kalua pork, and tastes even better when you're doing the hula dance with a glass in hand.
4. Medieval Renaissance Feast (Thanksgiving)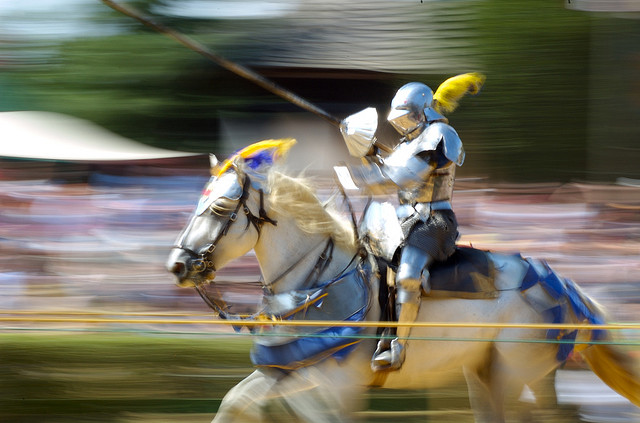 (Photo Credit: Jeff Kubina/Flickr)
Give the knights and ladies of the kingdom the royal treatment with a medieval renaissance feast fit for a king and queen. This corporate party event theme idea is perfect for Thanksgiving because both menus are very similar, especially the turkey. Add even more renaissance flare to your party by prohibiting the use of utensils, as they did back then, and use customary tableware, chalices, and goblets for dinner. If someone objects, then they can "kiss the hare's foot". Huzzah!
Personal Wine's Suggestion: Segura Viudas Heredad Brut Reserva Sparkling, an elegant and impressive cava, offers versatility, grace, and refinement. Dating back to the 1850s, this cava is made from only the first pressing of the highest quality base wines from each vintage and is aged on the lees, in-bottle, for over 30 months. This cava will surely send your guests back in time with its impressive notes and beautifully crafted bottle. Seguara Viudas Heredad Brut Reserva Sparkling is truly fit for a king and queen.
5. Winter Wonderland Holiday Party (Christmas)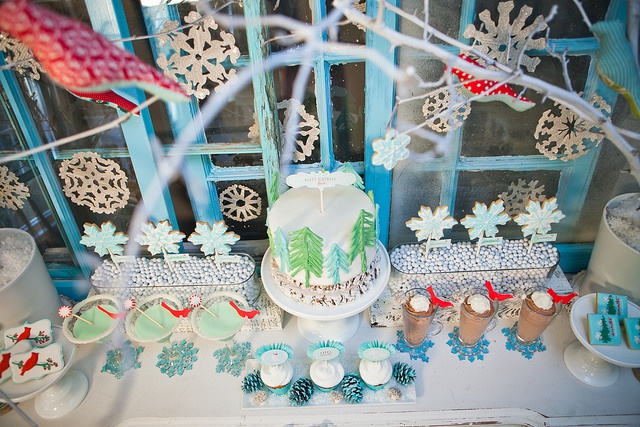 (Photo Credit: Anders Ruff Custom Designs/Flickr)
The most popular time for a company to throw a corporate event is Christmas because it's the most wonderful time of the year. Bring the holiday spirit to your company's next party with a Winter Wonderland theme. Not only is it a relatively easy and inexpensive corporate party event theme idea to pull off, but this theme is extremely versatile so you aren't restricted to the traditional red, green, and white colors typically associated with the holidays.
Personal Wine's Suggestion: Blanc de Bleu (mini bottles), a premium California chardonnay with an added hint of blueberries and is a delicate sparkling wine reserved for memorable celebrations. These will make excellent party favors that can be customized with your company's logo + theme.
6. Masquerade Ball (New Year's Eve)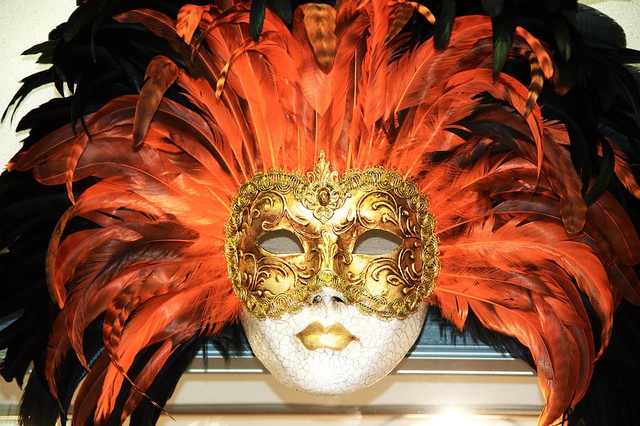 (Photo Credit: gnuckx/Flickr)
We saved the best for last. If you're looking to take your next company event to the next level, then consider throwing a masquerade ball -- and what better time than New Year's Eve to host such a grande fête. Guests will love showing off their lavish masks and, especially, love trying to guess who's behind them, which always makes for very interesting conversations. Add another level of mystery and fun by incorporating a "murder mystery dinner" for each table to enjoy.
Personal Wine Suggestion: Dom Perignon Vintage 2003 Champagne, displays rich aromas of honey, brioche, and hints of vanilla. Though round and sumptuous, there was bright citrus, peach, and a focus on the finish that retained elegance, freshness, finesse, and complexity. What better way to ring in the New Year than with a glass of this elegant and sophisticated bubbly?
Personal Wine has been a leader in beautiful personalized corporate gifts for over a decade. We can help you make your holiday party or corporate event even more special with custom-branded wine bottles. It's fun and easy, plus who doesn't like to enjoy a glass of wine?