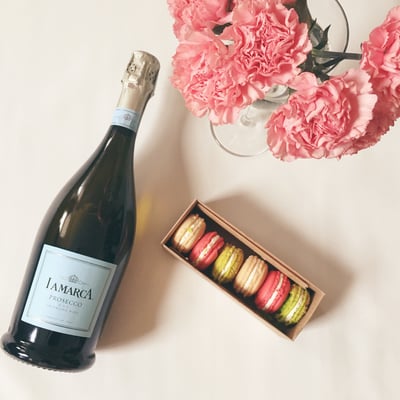 Hosting a Mothers Day brunch this year? Or perhaps it's just the two of you and you just want to treat her to a special morning. Either way, we've got you covered with five ways that you can make Mother's Day special on a budget.
Make It Special Just For Mama
Extra special ways to show your mother how bad ass of a motha you really think she is. Girl, show off those money-saving skills. Engrave one glass for each guy with their initials for a simple and classic look, or have groomsmen's thank you message engraved on the glass.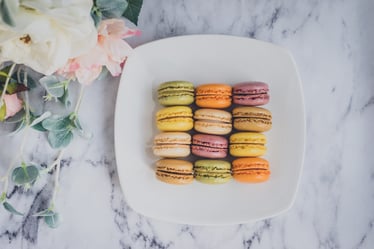 Tip #1: Get Macs
Pick up some macarons for a fancy touch without a lot of dough (the money kind). These little french treats are perfect with coffee and mimosas, and will surely be a nice touch. We like macarons from our friends over at Dana's Bakery. You can also find them at Whole Foods or in your local bakery or specialty shop. And no need to get fancy with 'em - just place them on a simple white plate and call it a day.

Tip #2: Flower It Up
While you're at the store, pick up a bouquet of fresh flowers and place in a pretty vase, or place a few blooms in smaller tea cups for added panache. Choose mom's fave blooms to score extra brownie points, or choose a classic bus for spring, like roses or tulips.

Tip #3: Pour Her a Glass
Don't forget the bubbly, and make sure to always keep her glass filled. We suggest using a best seller like La Marca Prosecco for a mimosa or a classic bellini, or the award-winning Mumm Sparkling Rose. Don't forget to add that extra touch and personalize the front wine label. It makes it that much more memorable. You know she'll love seeing your pic on the front of a wine bottle!

Tip #4: Don't Buy a Card
This year, save the moolah and make mom a card. Reminiscent of your kinder days, color a rainbow or a pretty scene just for mom, even if it looks like it's drawn by a 5-year-old. Your mom will think it's silly and special and fun, and will remind her of your early days together. Ask her to share a cute story from your childhood while you pour her second glass of champagne.

Tip #5: Bake Together
While enjoying that bubbly, measure out flour and oil to make mom's favorite breakfast treat. Whether it's pancakes, waffles, muffins or something else she loves, this costs very little money and is sure to be a memory that lasts forever. Check out this super easy pancake recipe or make these delicious blueberry muffins.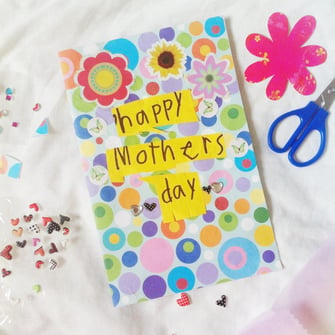 Combine all of these tips for a fabulous mother's day gifts she wont' soon forget. What's even better is that everything - combined - costs no more than about $50 buckaroos. Cheers to you and mama!