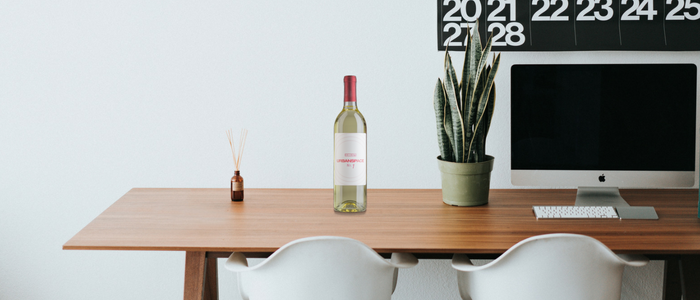 Starting a business is hard work. One of the ways you can set your business apart from the crowd is to carefully consider where to put your logo. There are a million different places to put it, but we believe that one of the best is on the front of a wine bottle.
Read on for five reasons why a wine bottle is the best choice for your logo.
Credibility
A wine bottle communicates that you are taking your business seriously. If you care that much about your own company, you're more likely to convince people that you're going to care about theirs in the same way. You're more likely to earn their trust and their business.
And if your credibility is enhanced by giving someone a wine bottle with your logo on it to promote your business, think about how much more that person will promote you if they receive a "thank you" bottle of wine (also with your logo on it, of course) when you complete a business transaction. It would go a long way towards sealing the deal for future business.
Creativity
It's a crowded marketplace out there and it's not merely enough to have a great logo. When your logo is on a wine bottle, your advertisement becomes a keepsake.
And because you can choose whether to have something engraved on a bottle or create your own label with your logo in stunning colors, you're entirely in control as to how your business is presented to your future clients through this unique advertising effort.
Memorability
Most of us have done business with someone who has happily handed us a stress ball or a Frisbee with their company logo on it, but how many of those things last more than a few days in your home?
Your clients are much more likely to remember your business—and use you again—with the memorable promotion of a customized wine bottle.
Visibility
When you put your logo on a wine bottle, you're putting it on something that should be displayed on a shelf somewhere. You're not placing it on an item that will be quickly discarded, stepped on, damaged, or thrown in a drawer.
Imagine thanking a client with a wine bottle that has your business logo prominently and beautifully displayed on it. That client will likely place the bottle on a shelf at his home or in his workplace where others will notice it. Because it's so different and because it naturally lends itself to be placed where other people will see it, it's a great promotional item. And its promotional powers extend beyond the person who was gifted it. It gets your name out to everyone who will undoubtedly notice the bottle.
---
Take the extra time to create a product that will be memorable, visible, and establish your credibility from the beginning, and your business will be off to the best start you can possibly give it.