These are the women that have gotten you through the planning, the stress, the changes in plans, and the crazy preparations as you get ready to marry the love of your life. These women have been your support system, your rocks. They're so important to you that you chose them to stand beside you on the most important day of your life.
This is not the time for an average, run-of-the-mill gift.
Instead, this is the time to celebrate and thank these special women with unique gifts that honor your friendship and their support. We can help you create one-of-a-kind gifts that your bridesmaids will cherish long after the ceremony is over. Here are 4 Thank you gifts for your bridal party.
Engraved Wine Bottle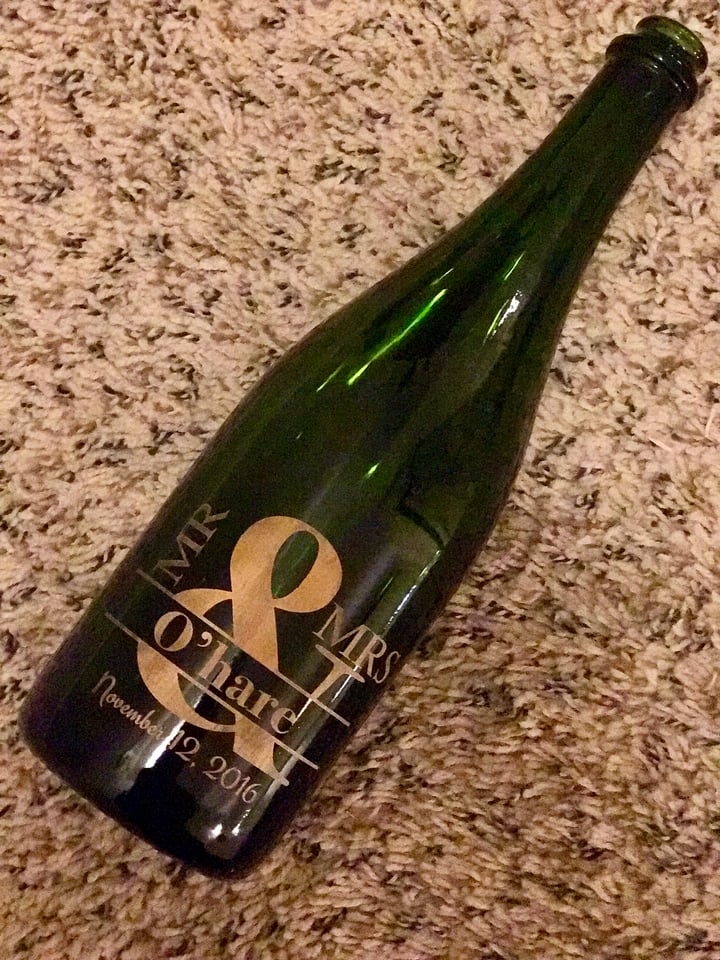 You likely share a special story or a favorite quote with each of these women. Engrave that special moment or saying on one of our beautiful wine bottles. Whether her favorite wine is red, white, or sparkling, we have a beautiful assortment of different types of wine. Pick the one that each member of your bridal party would like best, and then have it engraved with a story or saying in your own handwriting for that extra-special touch. The bottle is a unique gift that she will treasure long after she drinks the wine that's in it.
Picture Label on a Wine Bottle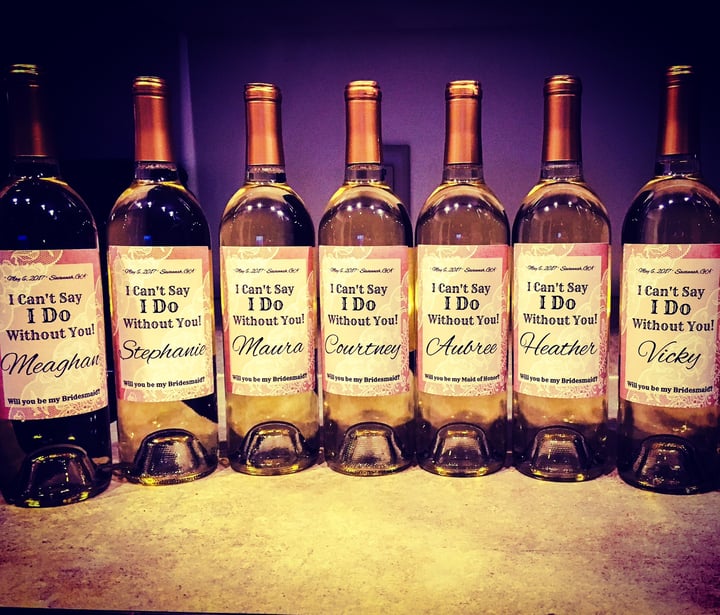 Find the best picture of you with each of your bridesmaids individually. Insert the photo into one of our existing label templates or create your own label using your picture for a beautiful memento that your bridal party will treasure. Each person in the party will receive her own individualized bottle with a unique memory of the two of you together.
As an alternative, choose the best photo of you and your bridal party as a group, and use it to create a label to use on a case of our mini-bottles. The mini-bottles are sold in cases of 24, so each girl can have several little bottles, which you can arrange in mini-bouquets for them. Bouquets of flowers are nice, but bouquets of wine? That's next level for sure.
Engraved Glassware

A beautiful way to thank a friend for being in your wedding party on your special day is to say it with elegant engraved glassware. Choose a wine glass (stemless or regular) or champagne flute and then engrave it with a message of thanks. Pair it with a personalized bottle of wine for a beautiful, creative, and personal gift for each bridesmaid.
Don't Forget the Accessories!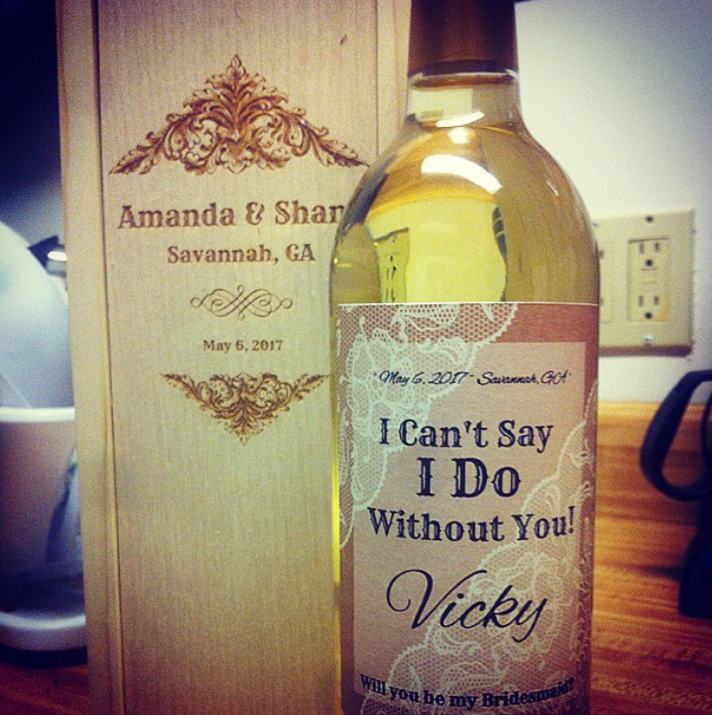 Before you check out of our site, don't forget to check out our assortment of accessories to complement your purchase. Whether it's a velvet bag to hold the bottle of wine you bought, an engraved box to put the wine in, a corkscrew, or a candle made out of a recycled wine bottle, we have all kinds of accessories to put a wonderful finishing touch on your gift. You might even consider grouping an accessory with an engraved wine glass and a personalized bottle of wine to create a wonderful and unique basket for each of your bridesmaids.
I have been in several weddings and I can tell you that I literally don't remember what I received as a gift for any of them. But what I can say for certain is that if I had received a gift that was as personal and unique as one of the things listed above, I would definitely be treasuring that gift still to this day as a precious memento of a special day and a special friendship.