"Brunch without alcohol is just a sad, late breakfast." – unknown
The delectable meal between breakfast and lunch is often filled with rich foods, luscious fruits, and scrumptious breads. Add our wine to your brunch to take it to the next level, not only giving your guests a great drink, but also impressing them with a beautiful and personalized bottle that uniquely marks the occasion that brought you together for the meal.Here are three ways that wine for brunch will work wonderfully:
Mimosas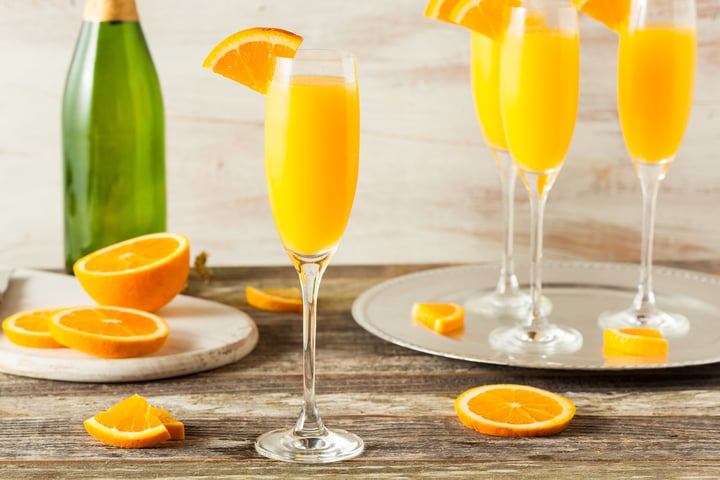 This timeless mix of dry sparkling wine and orange juice has long been a staple on brunch menus. We have a selection of sparkling wines that would beautifully complement the orange juice in your mimosas. You can order one of our large format bottles to make sure that you have enough sparkling wine so all of your guests can have mimosas. Design an engraving for the bottle that will impress the people at your table and help you to remember the great meal you shared with your friends or family. But don't forget your guests! Surprise them by serving them their mimosas in a stunning engraved champagne flute that they can take home with them when the meal is over.
Sangria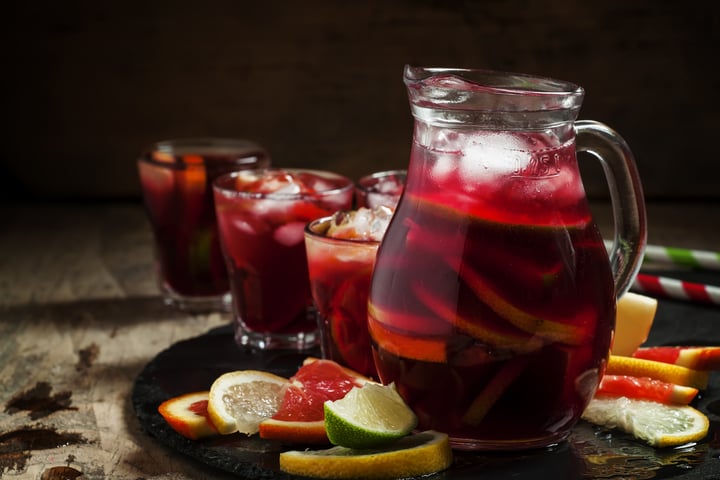 If you're looking for something a little more robust for your brunch table, then sangria is a good choice for you. The combination of wine, fruits, and just a few other simple ingredients come together to form the delicious flavors of a sangria that will be the hit of your table. When you order one of our hearty red wines, take just a few minutes to chat with one of our customer service reps about designing the perfect label to commemorate the meal. That personal touch tells your guests that you have been planning this meal for a long time. Order a bottle of wine with the same label for each of them so that they can take it home and make their own sangria with it later, ensuring that the memory lives on.
Light, Crisp White Wine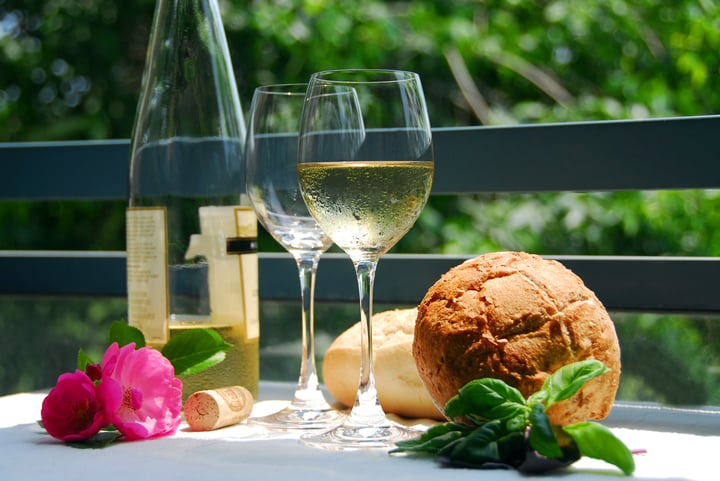 If you want something easy that doesn't require any mixing, look no further than our beautiful selection of white wine, any of which would pair well with the traditional foods of brunch. Our large selection gives you the opportunity to order one or more bottles of a particular wine that you know you love, or try several different kinds for a fun taste test with your guests. Our special customized labels will dress up whatever wine – or wines! – you choose to serve. As a special thank you to your friends or family for coming to your brunch, gift them their own mini-bottle of wine with a label thanking them for sharing a meal together with you.
Whatever the reason behind gathering a group together for brunch, we are here to help you dress up your table and impress your guests with delicious wine, personalized for this special occasion.